The objective of this assignment was to create a yearly calendar void of the traditional grid structure.
I created a calendar on napkins that track the date by daily food holidays. I used the love of food to expand the demographic that would enjoy this product. I created the design on napkins to increase user interaction. I then created product photography to fit within the product's design.
Universally Enjoyed
When creating this calendar, I wanted it to be more universally enjoyed and accepted amongst many different groups of people. By creating a calendar based around food holidays, a universal tool to bring people together, these barriers no longer exist allowing for more people to enjoy and find use with this calendar.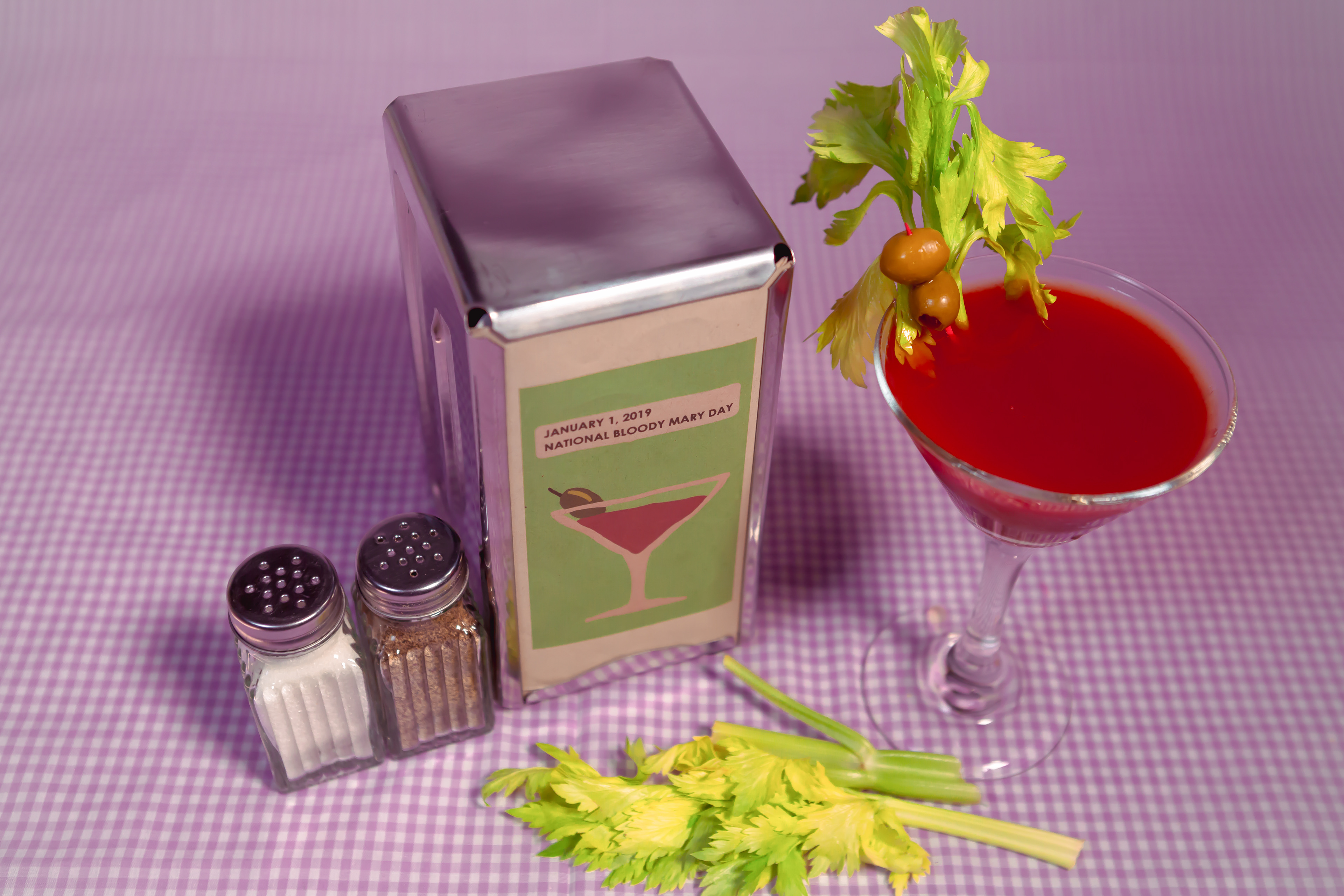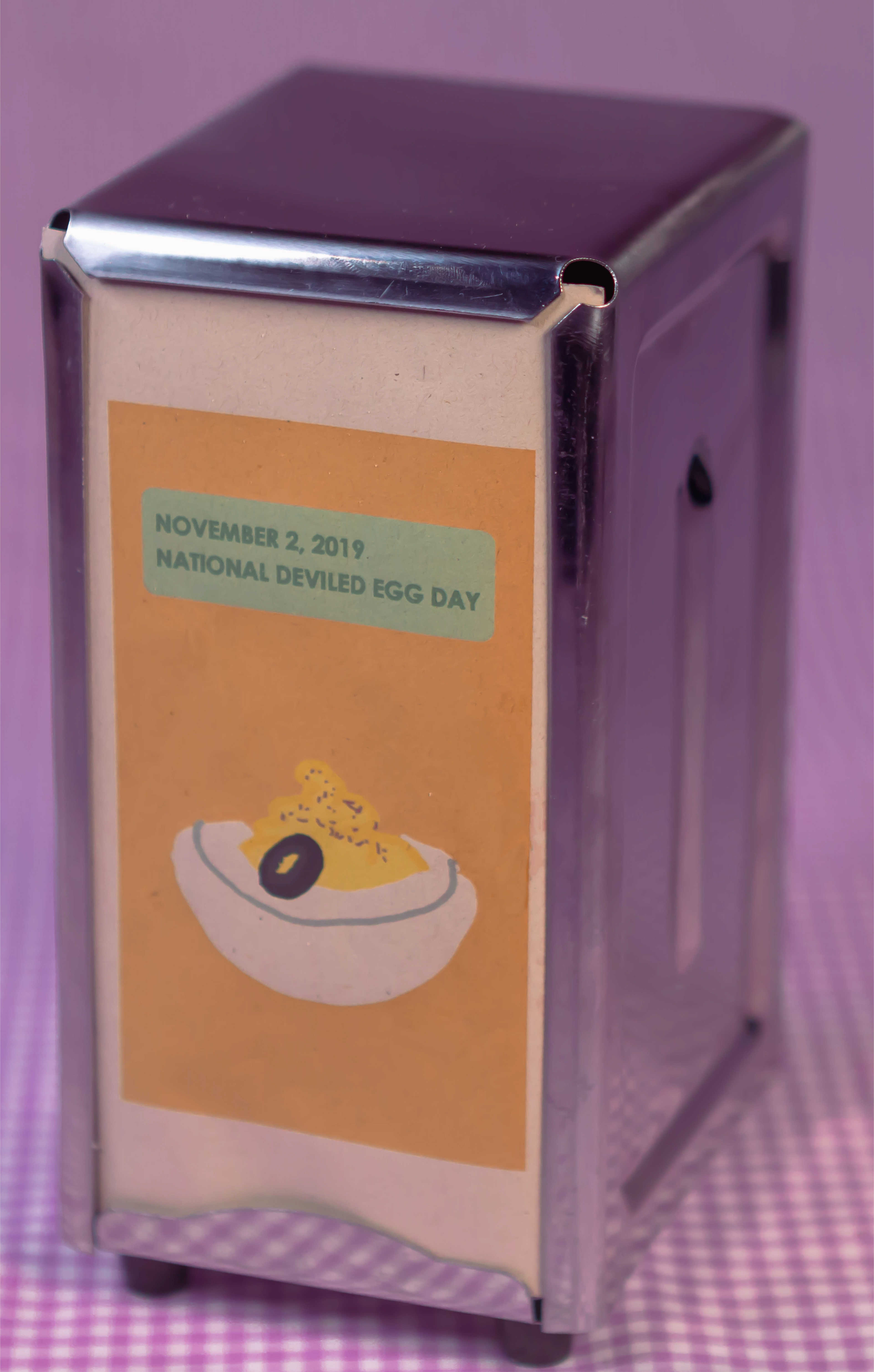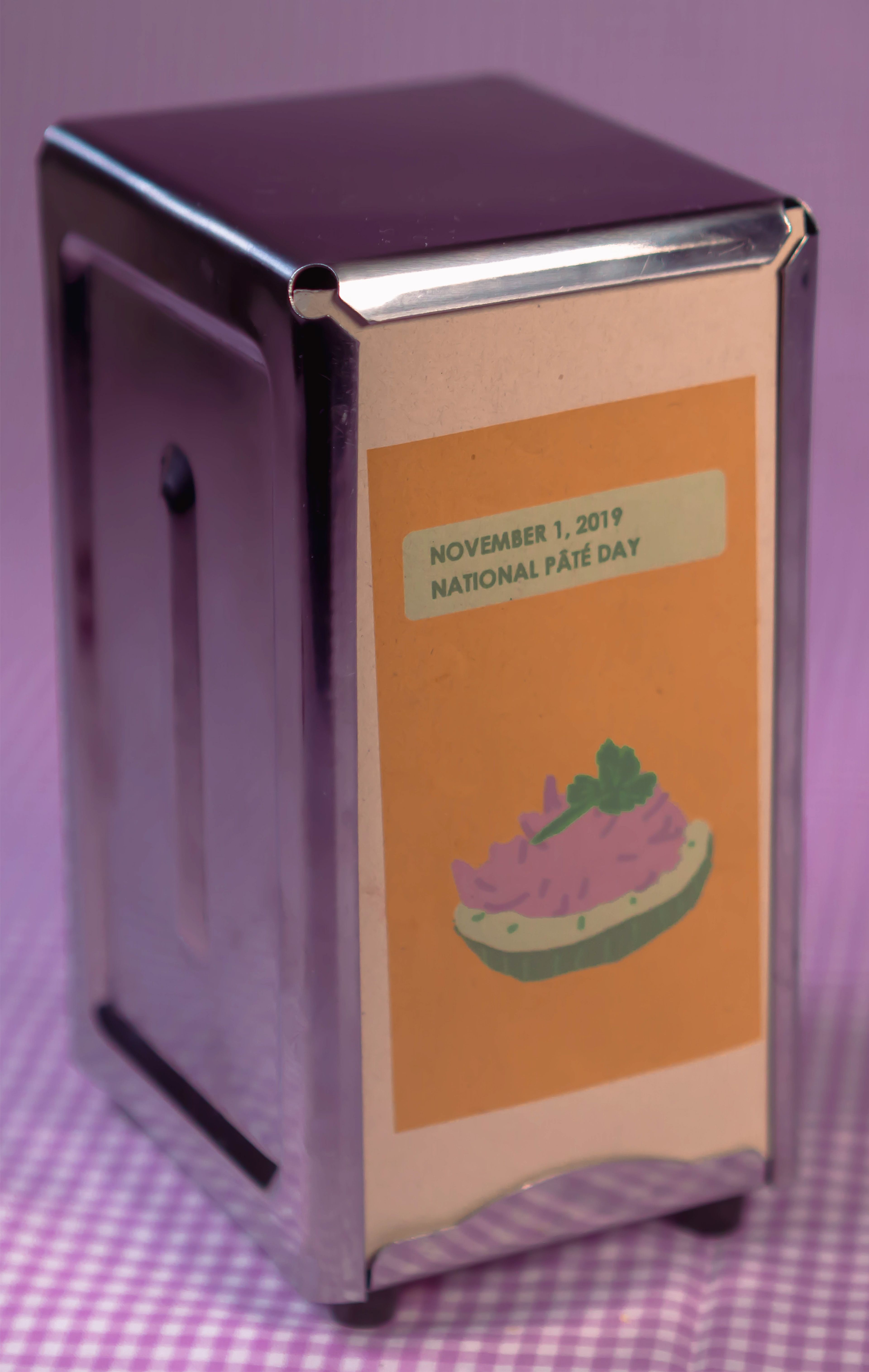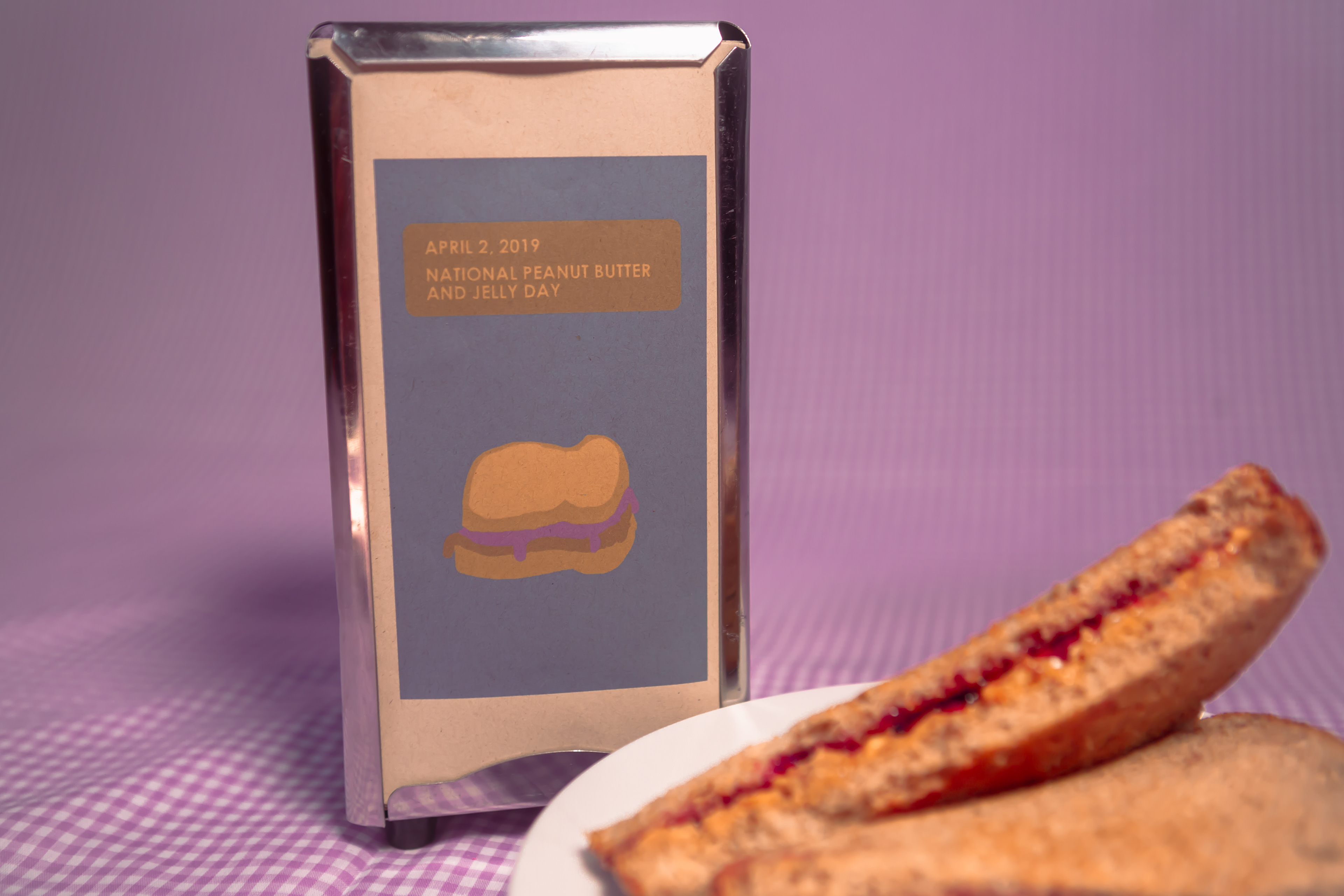 User Interaction
goal was to create a calendar that involved more user interaction than the standard, grid-based calendar. By placing each day on a napkin, not only does this create another function for what would typically be trash, but it encourages the user to interact daily.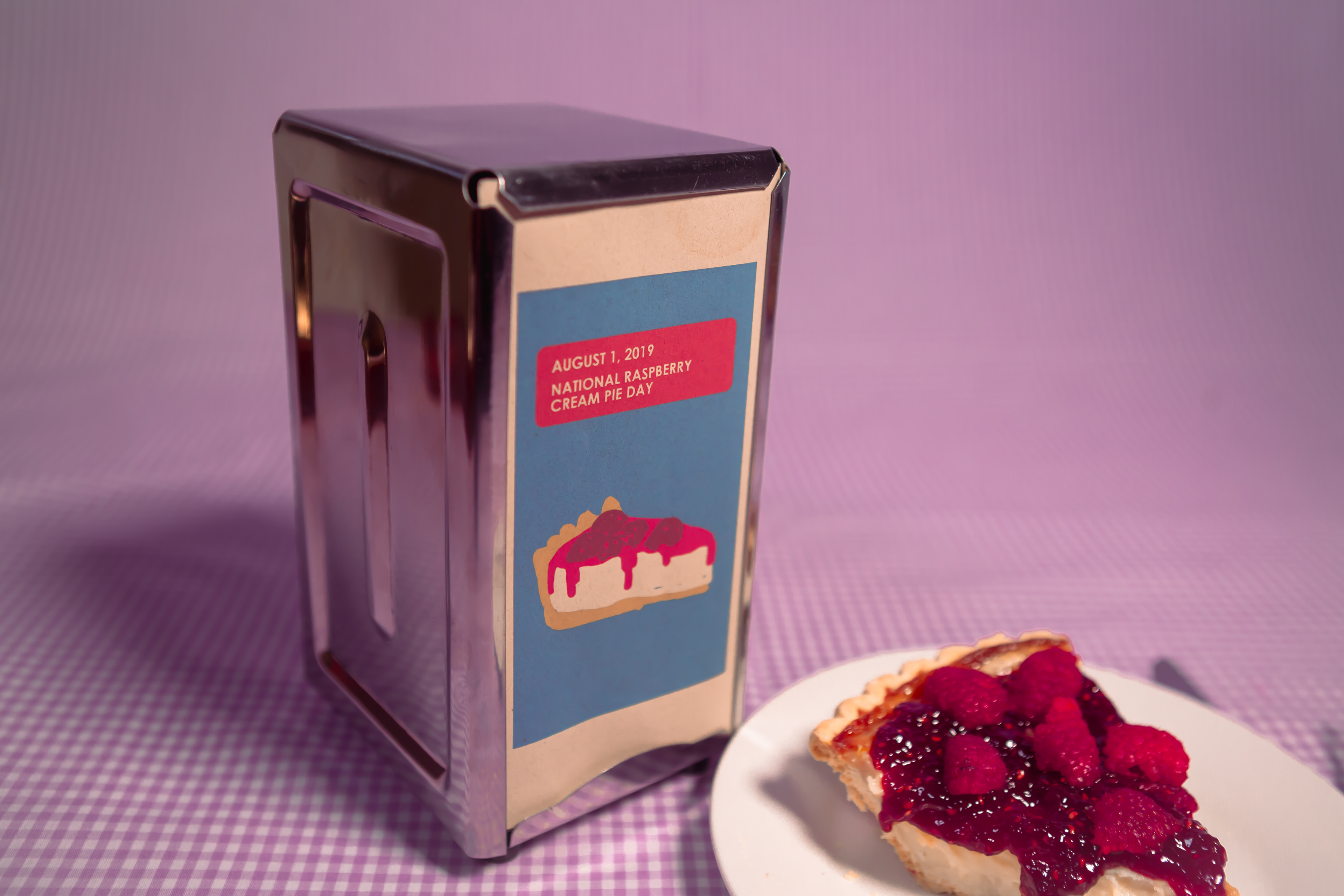 Art Direction
With art direction in mind, I took product photography that could be used to advertise the product. I imagine the napkin calendar being sold right before the checkout counter at your local Urban Outfitters.