Problem: 
The meat industry is no longer sustainable and is the largest effector to our climate to date and we need dietary changes.
Solution: 
I created a platform that helps people obtain the right resources to help them limit their environmental impacts from their meals and experience low-impact foods from trusted and sustainably-focused brands offered in their area.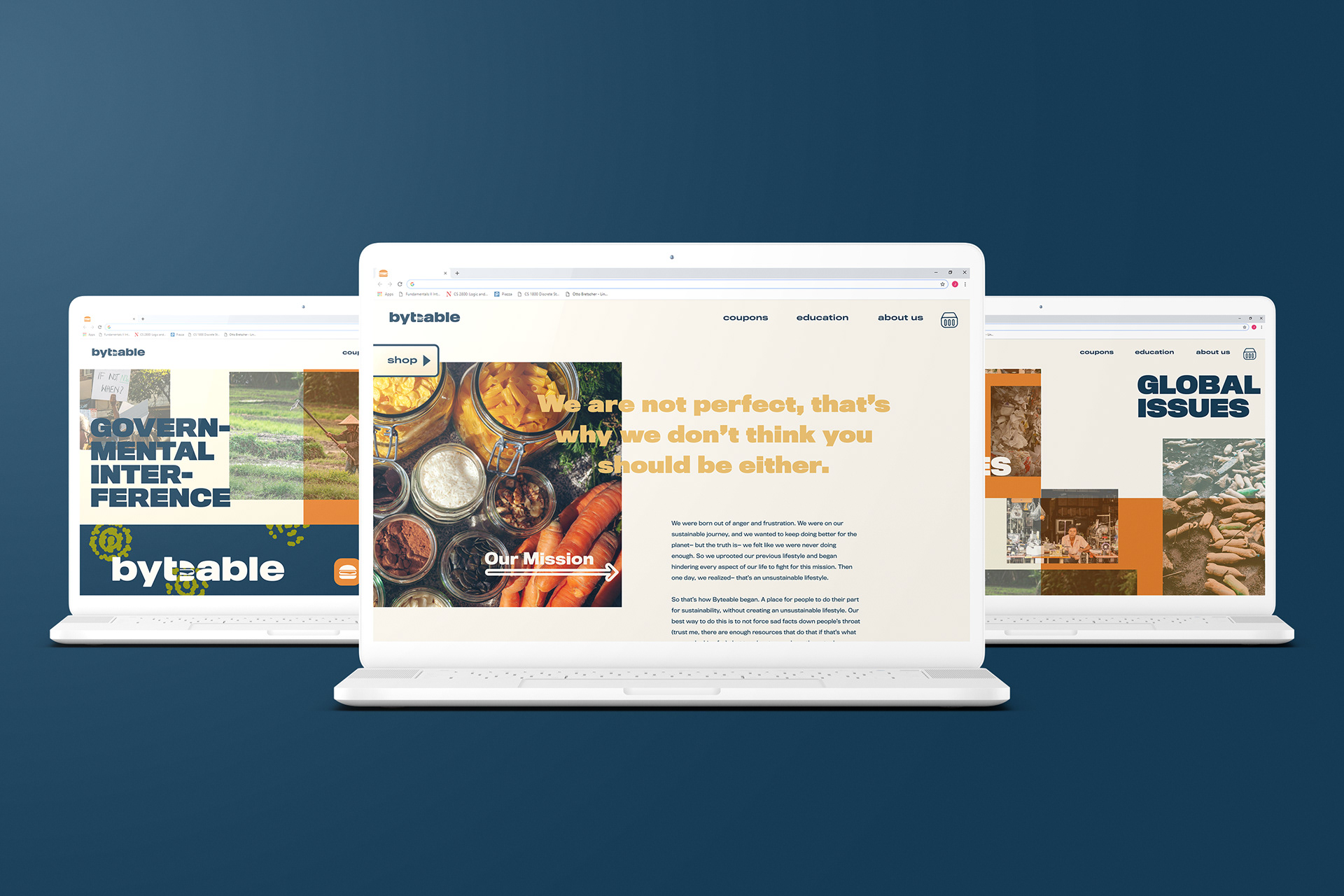 Overview
The intent of Byteable is to change the perspective of food from calories to resources, without ever mentioning a specific dietary plan or shaming them for not being "sustainable enough" or appealing to their ethos with sad videos of factory farming. Education without Shame became a great tagline to summarize their mission, as nobody is perfectly sustainable and nobody should be shamed for where they are on their sustainable journey.
Research
When starting this project, I began researching the damaging effects that meat-based diets have on the planet. Of course, we all know that, but the rabbit hole of figuring out what is actually sustainable led me to the overarching idea of "Education without Shame". There is so much competing information presented with the idea of trying to sell you something, and there is no third party platform that is vetting these companies and claims. Accessibility within sustainability is also a highly glossed over issue. Poverty, food deserts, and lack of options play into what is available to you in certain areas. Byteable's goal is to help you wade through all this information, and help you try vetted brands offered within your area.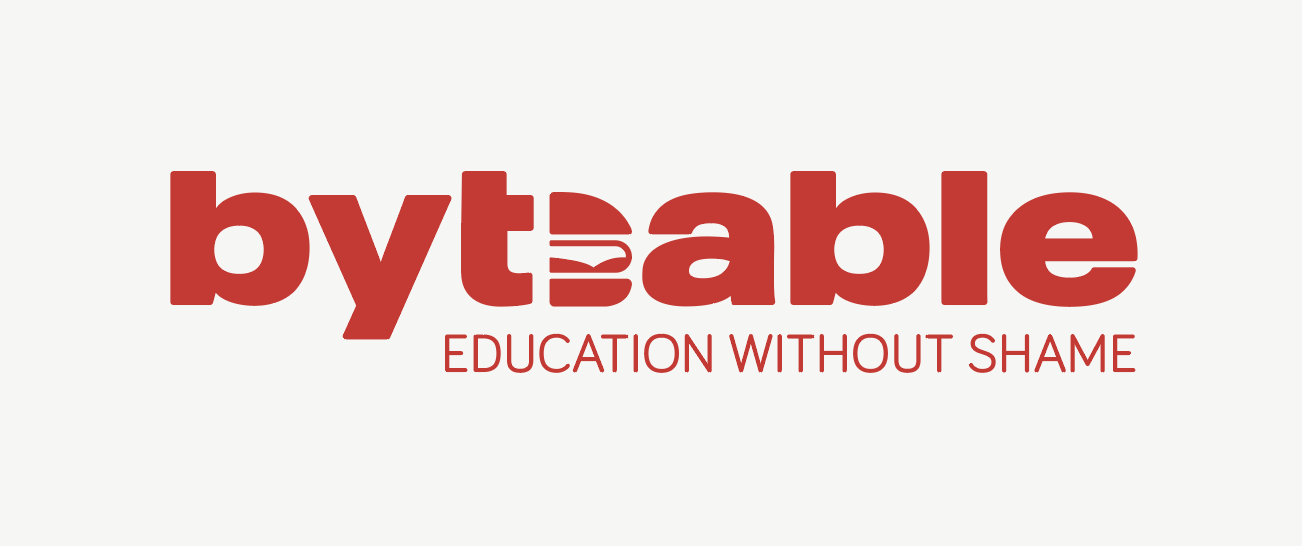 Branding
Because the branding needed to represent a trusted company you could get information from, I chose to make the logo look very clean and professional. I wanted to contrast this with the rest of the branding which I wanted to resemble a very organic and nature-focus company— think matte packaging in the green-labeled sections of your local Fred Meyer. 
Not to use the word "juxtaposition", but I think it communicated well.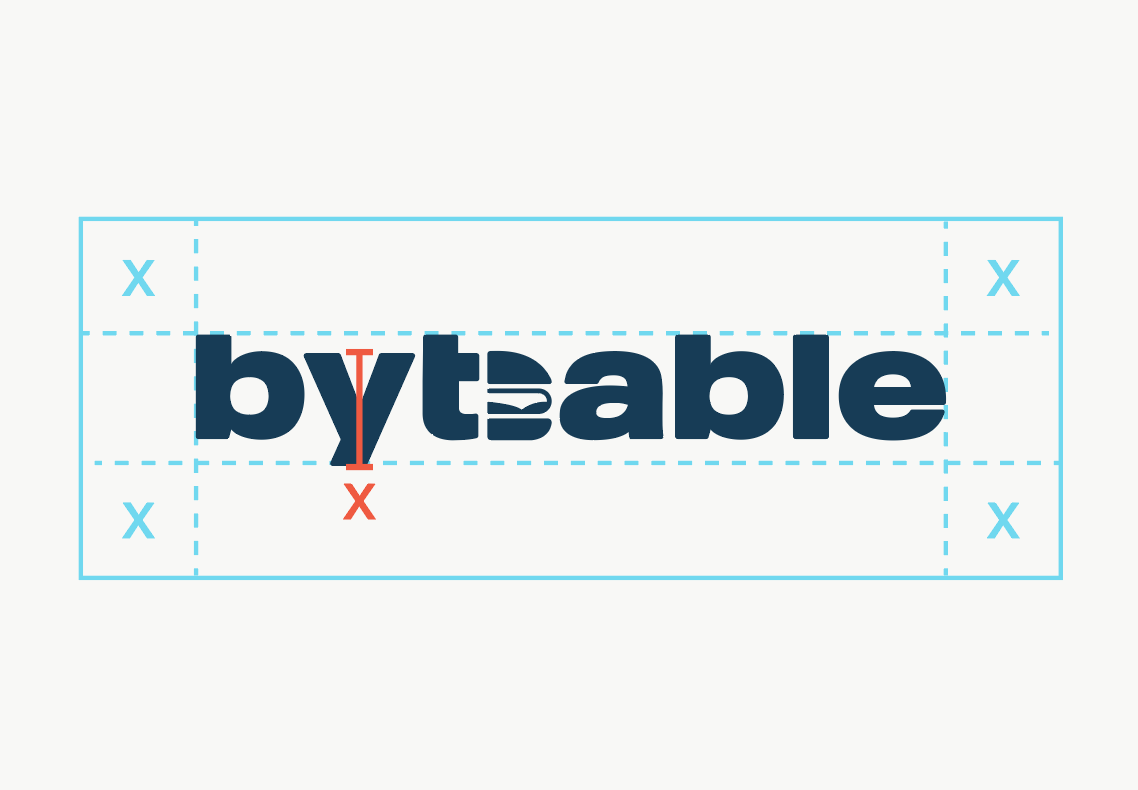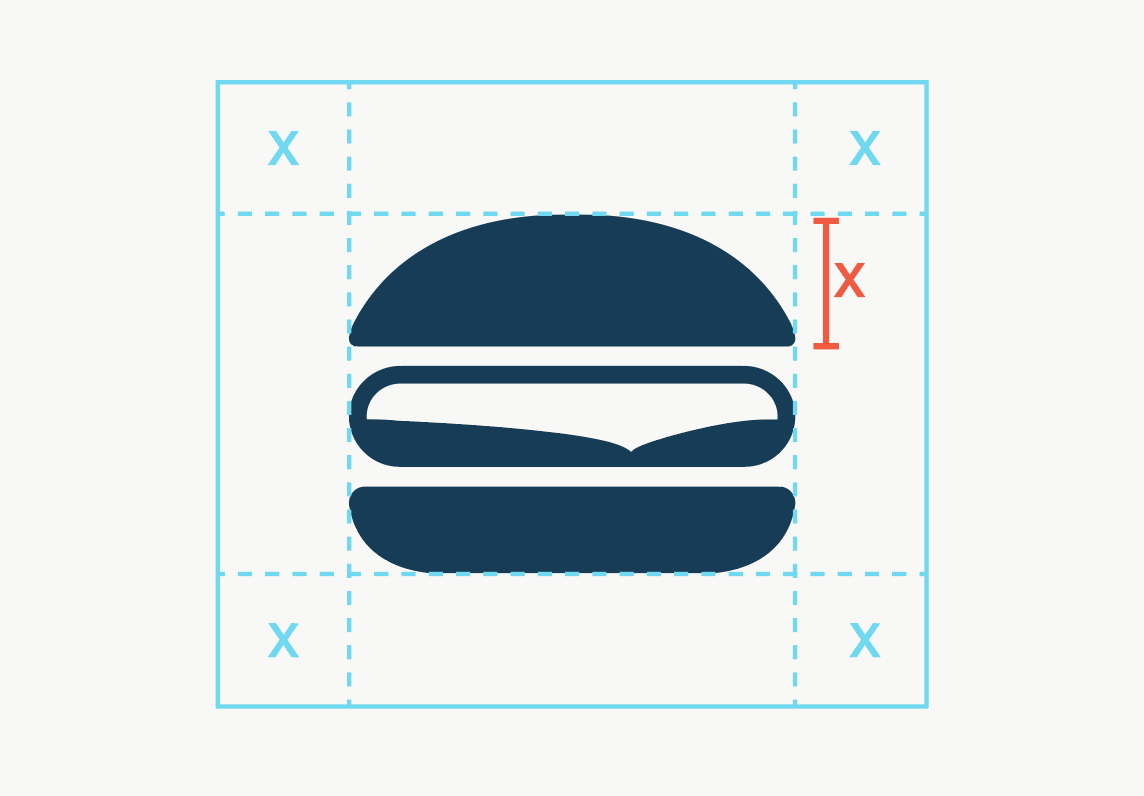 Iconography
I then used the logo to create a variation of logos that can be used interchangeably, each highlighting a different area of Byteable's focus.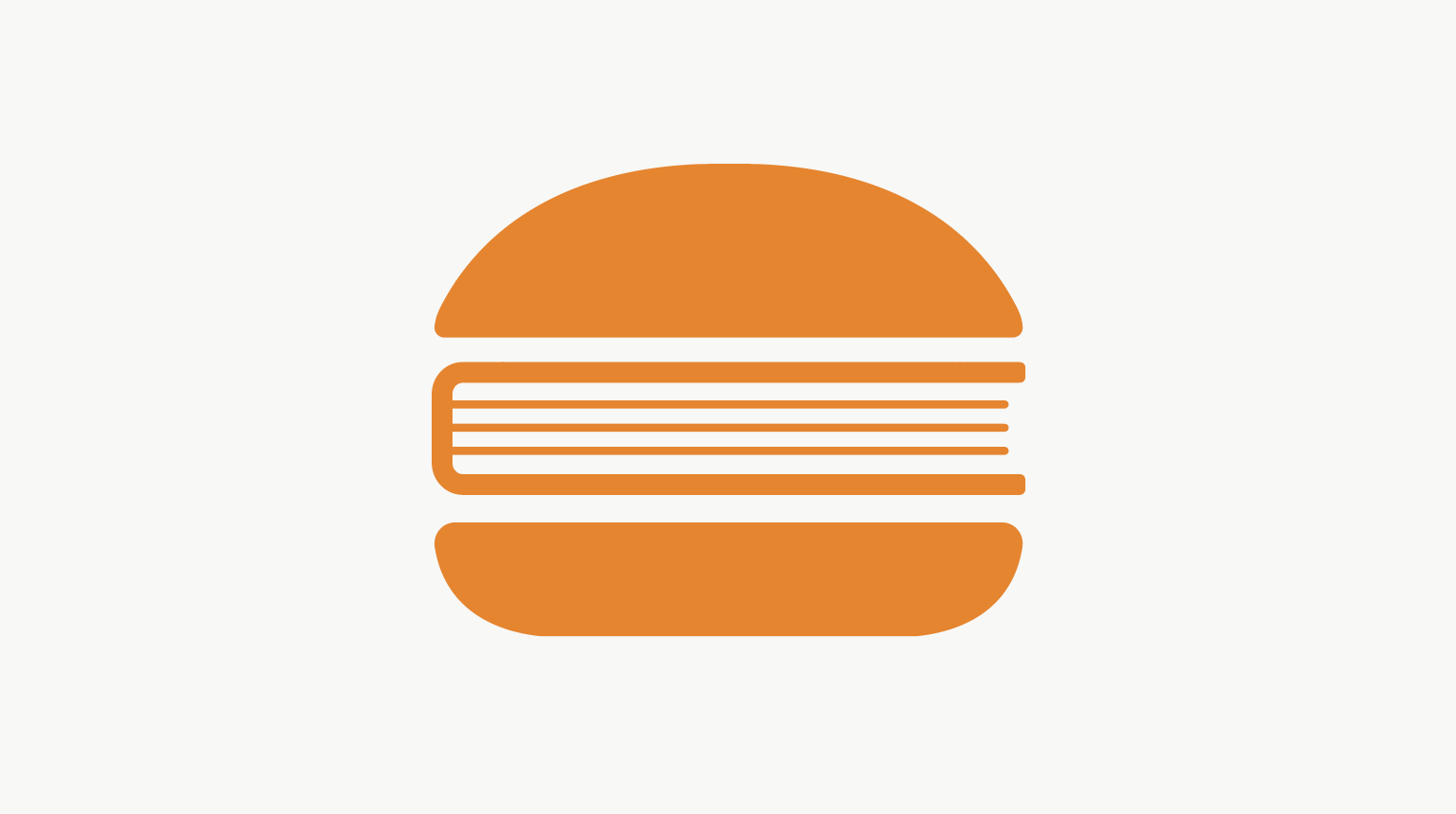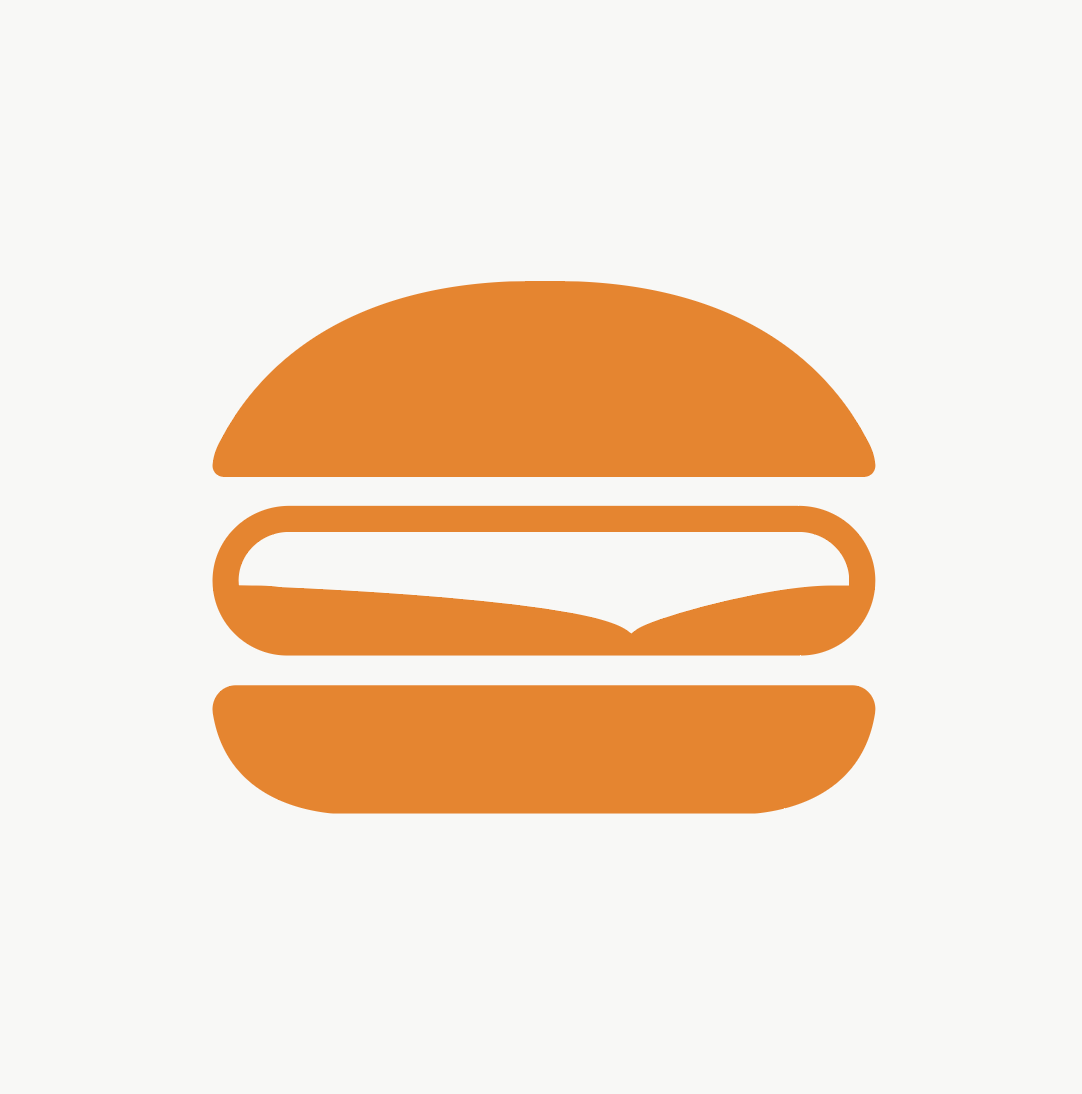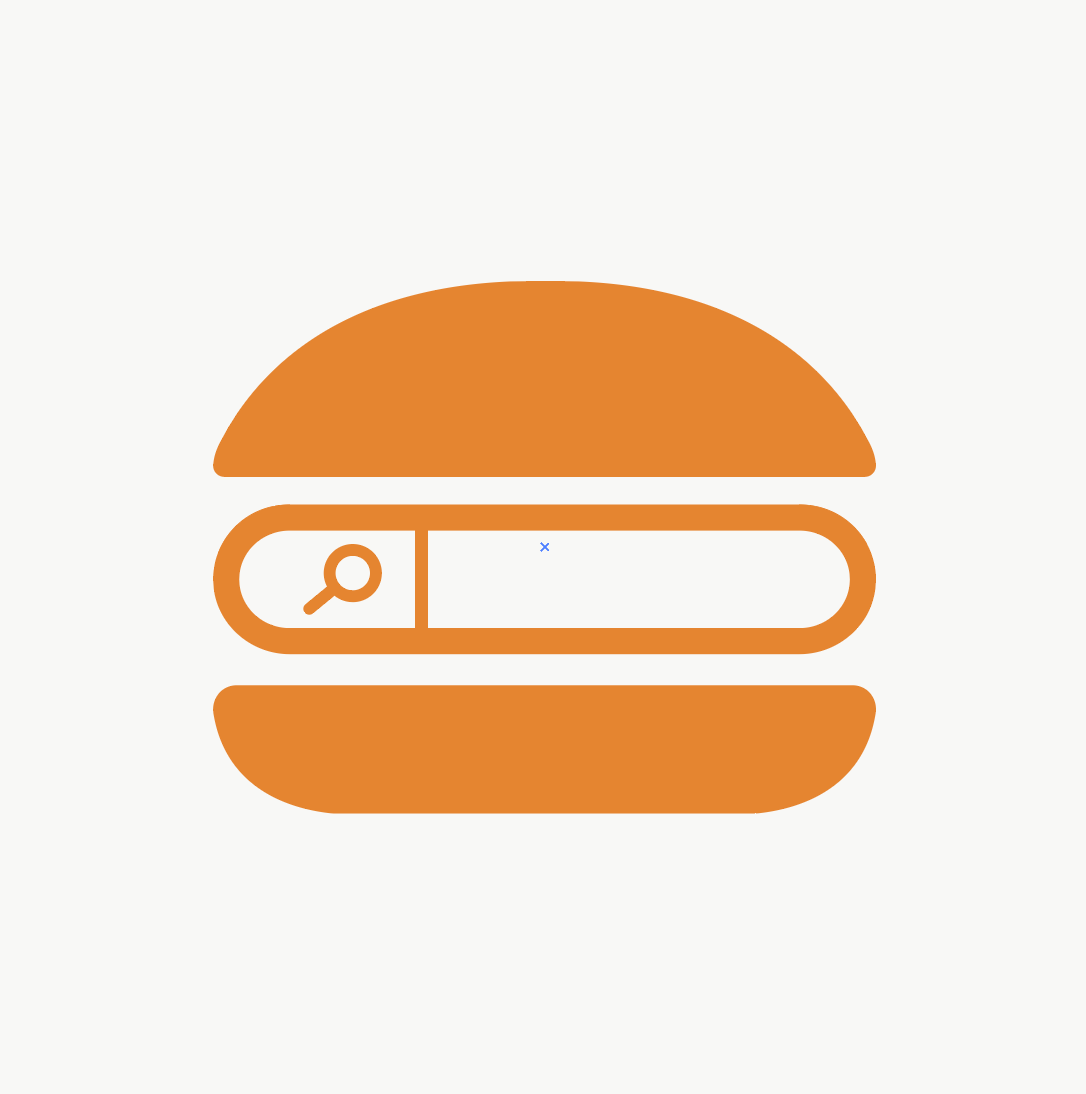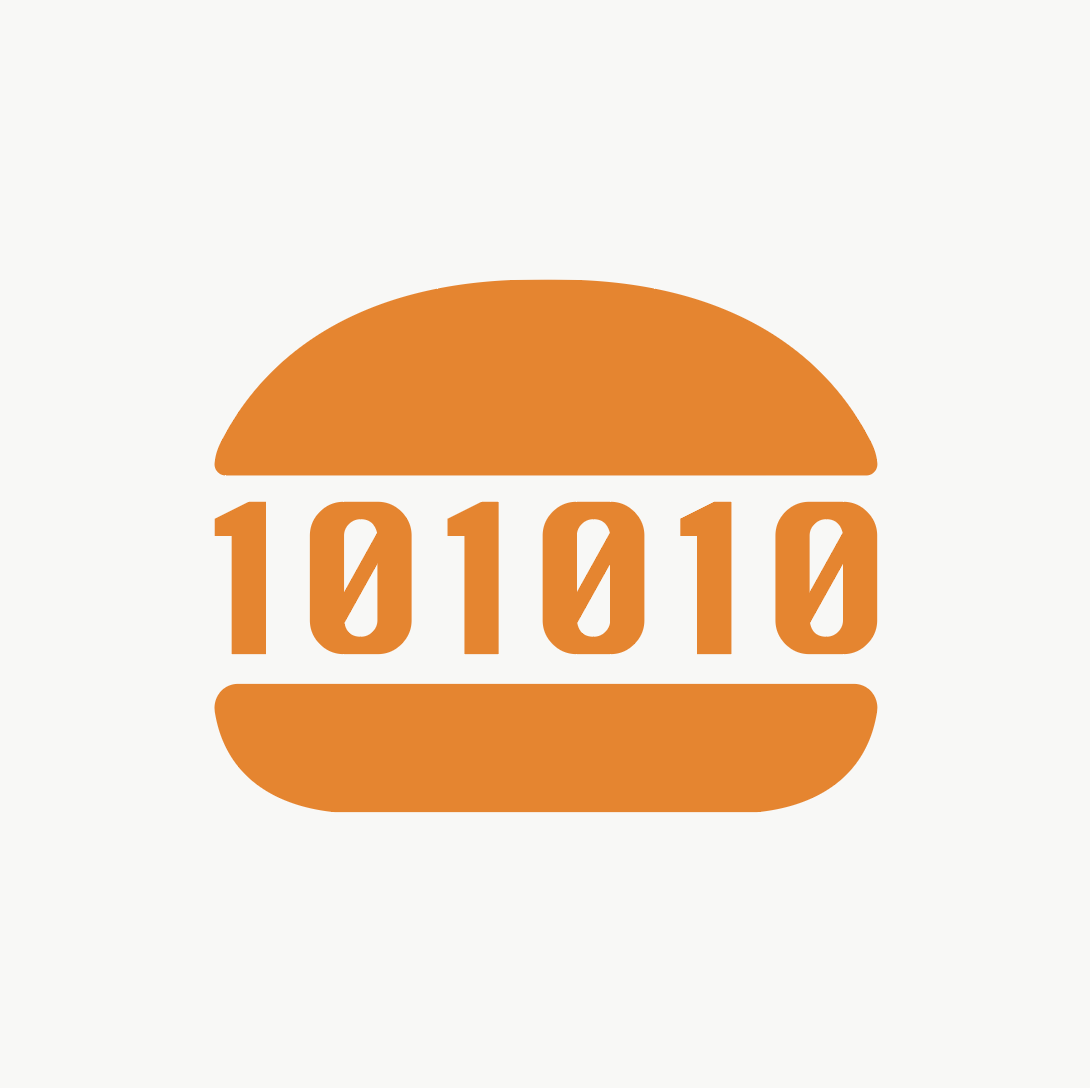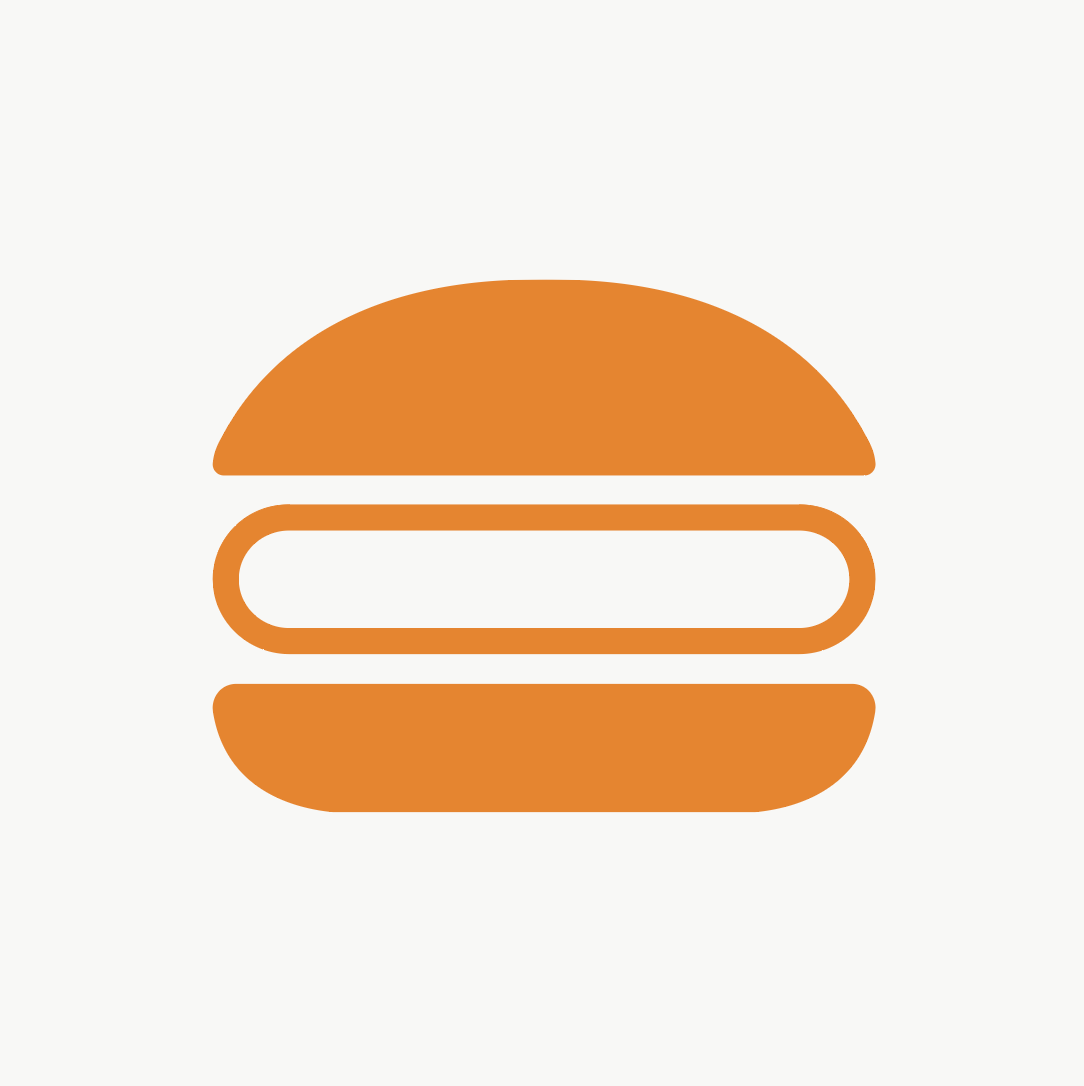 Color Palette 
To represent Byteable's focus on the planet and sustainability, I pulled colors that you would see within nature and organic foods.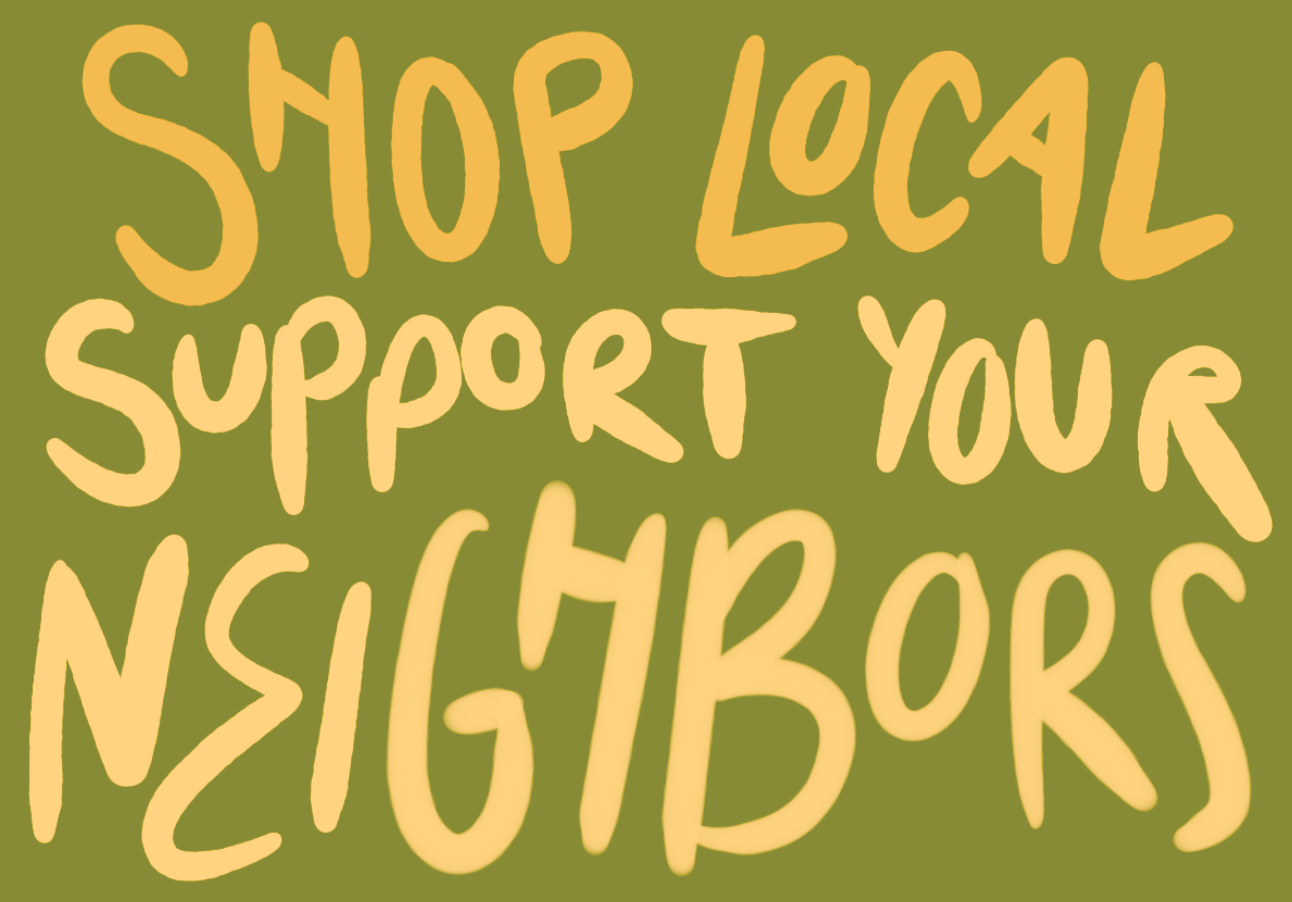 Typography
I chose to create a hand-drawn typeface that could be used throughout all the packaging and design. I wanted this type to be used as a visual pattern and focused less on legibility. For body copy or any type of other text, I chose a modern-looking san serif type family.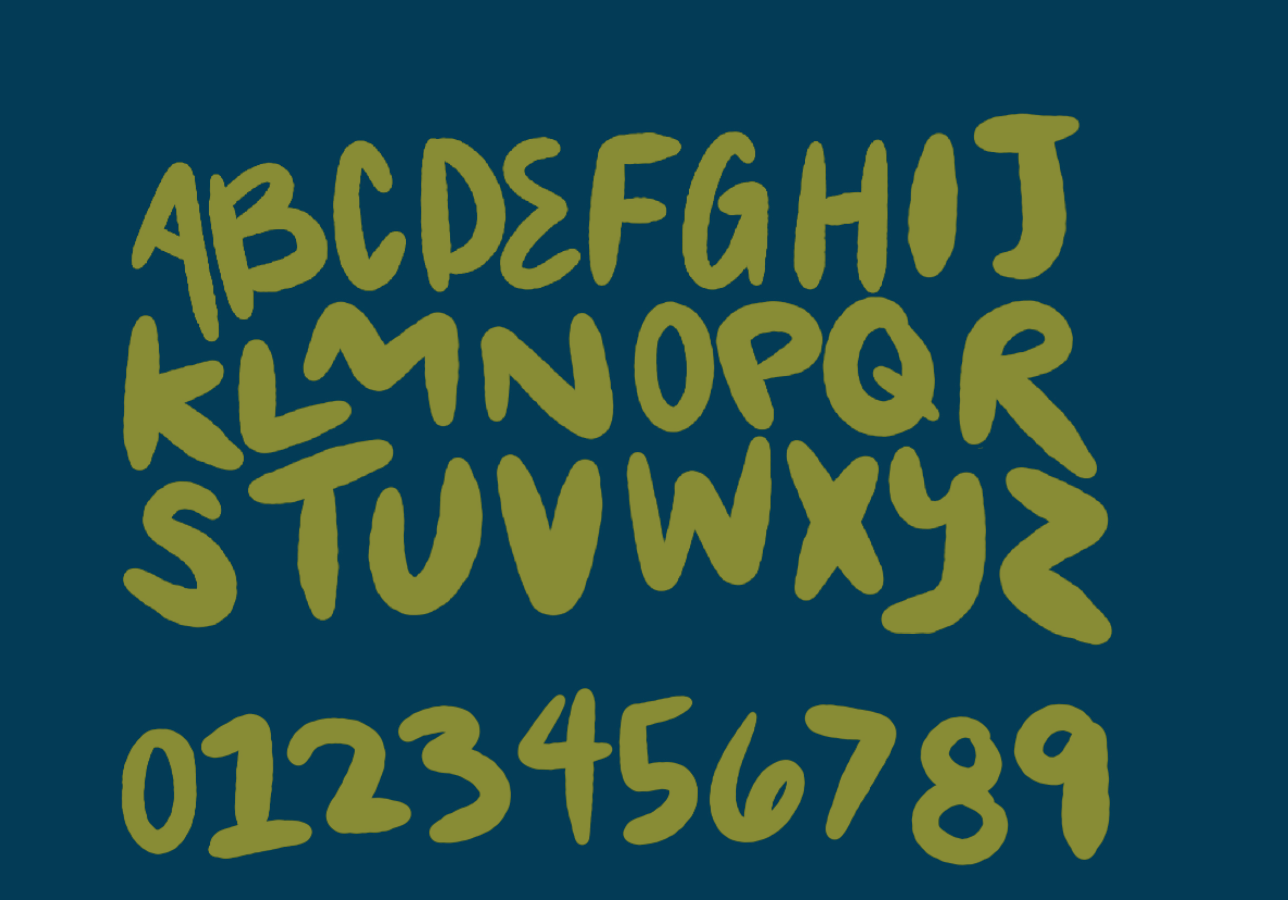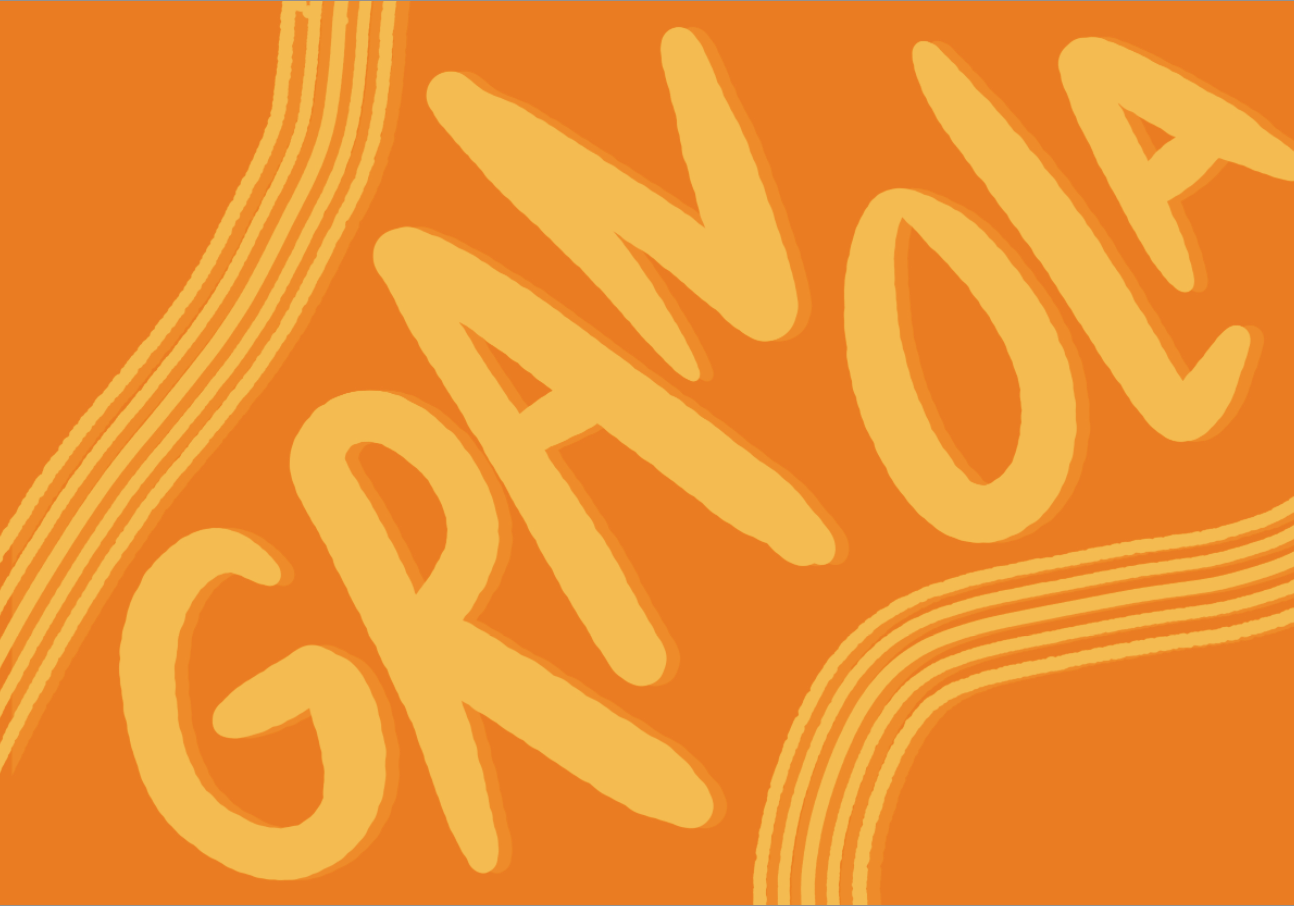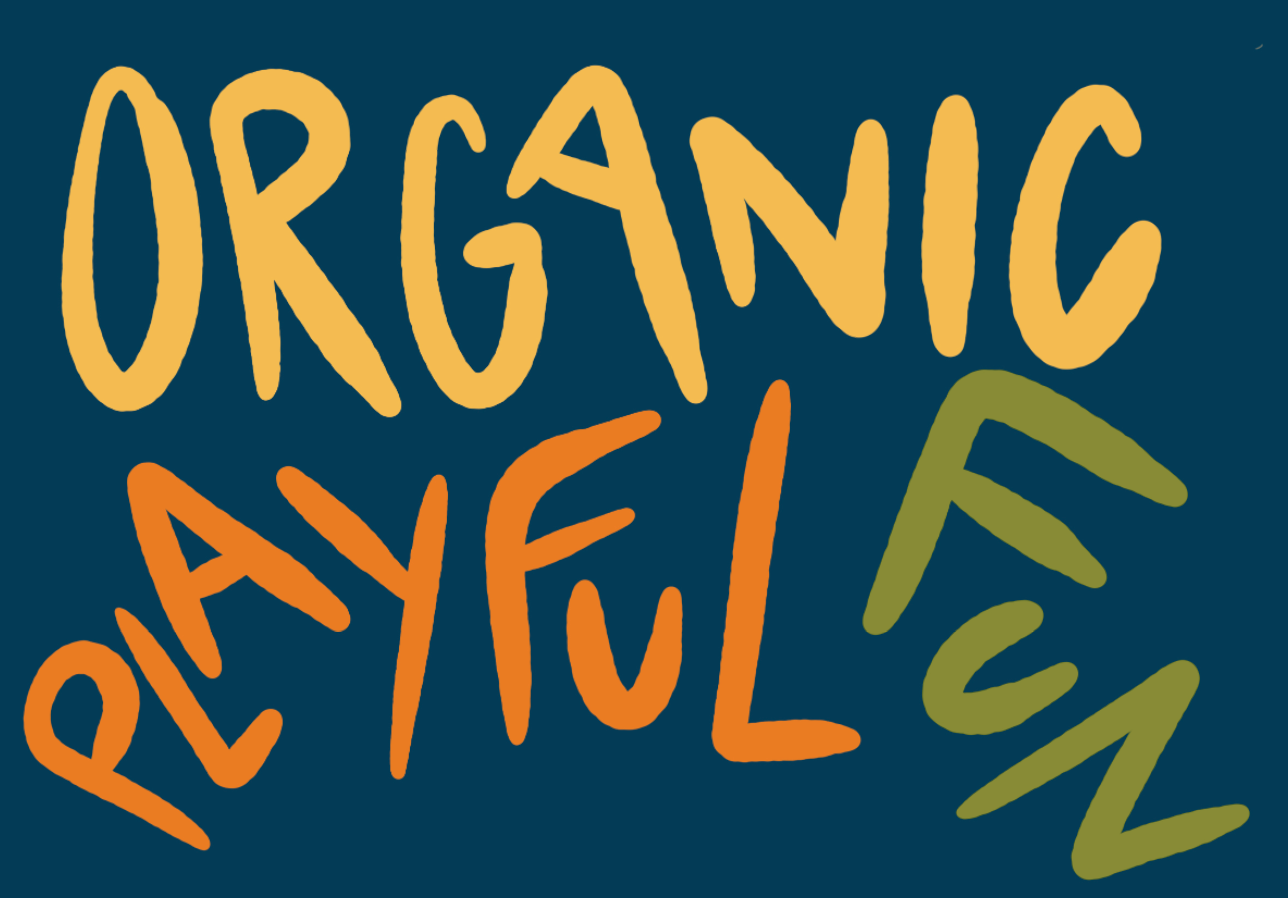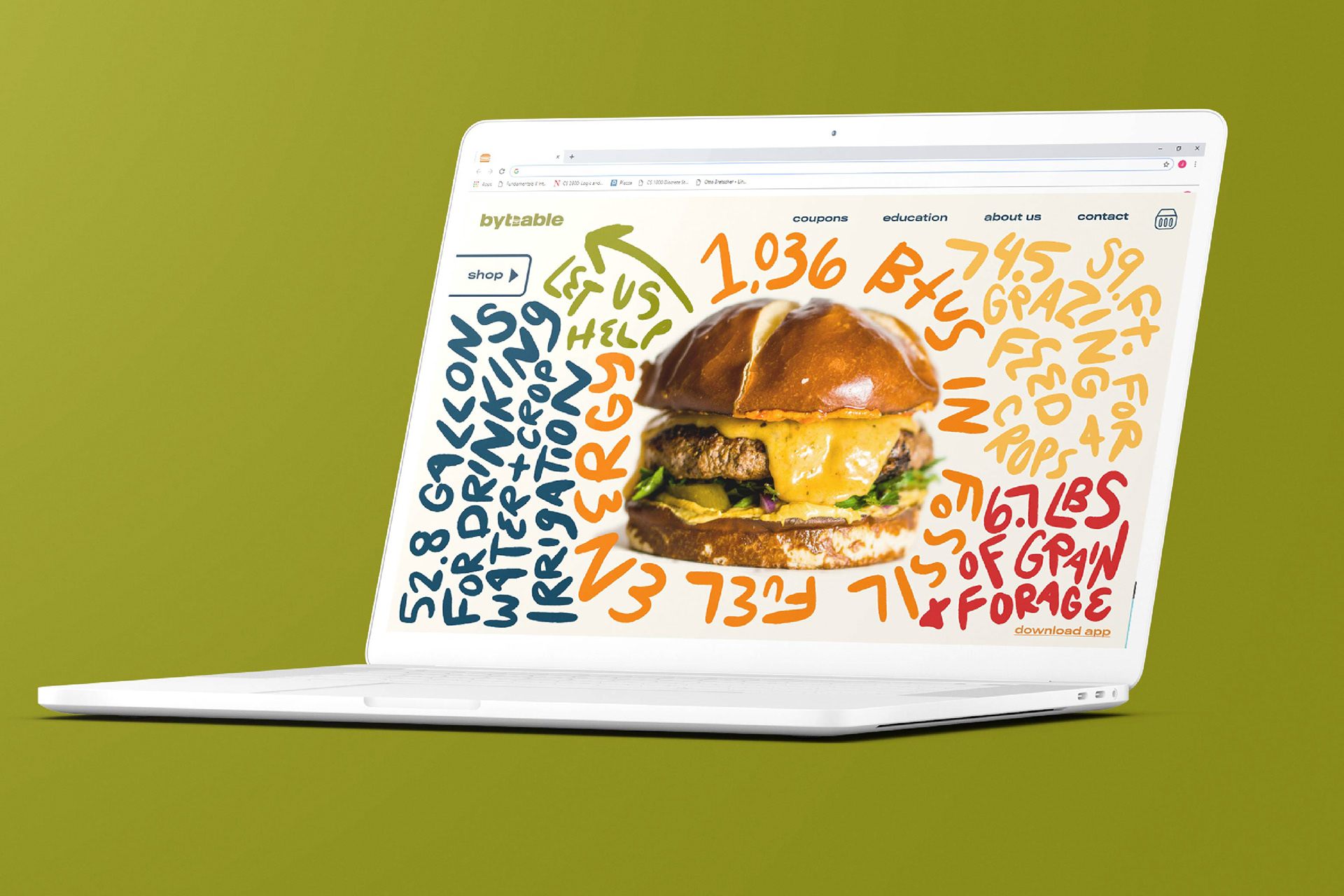 Website
The website design focused on communicating information about sustainability and food, as well as an online shop in which you can purchase one-time boxes of sustainable food brands.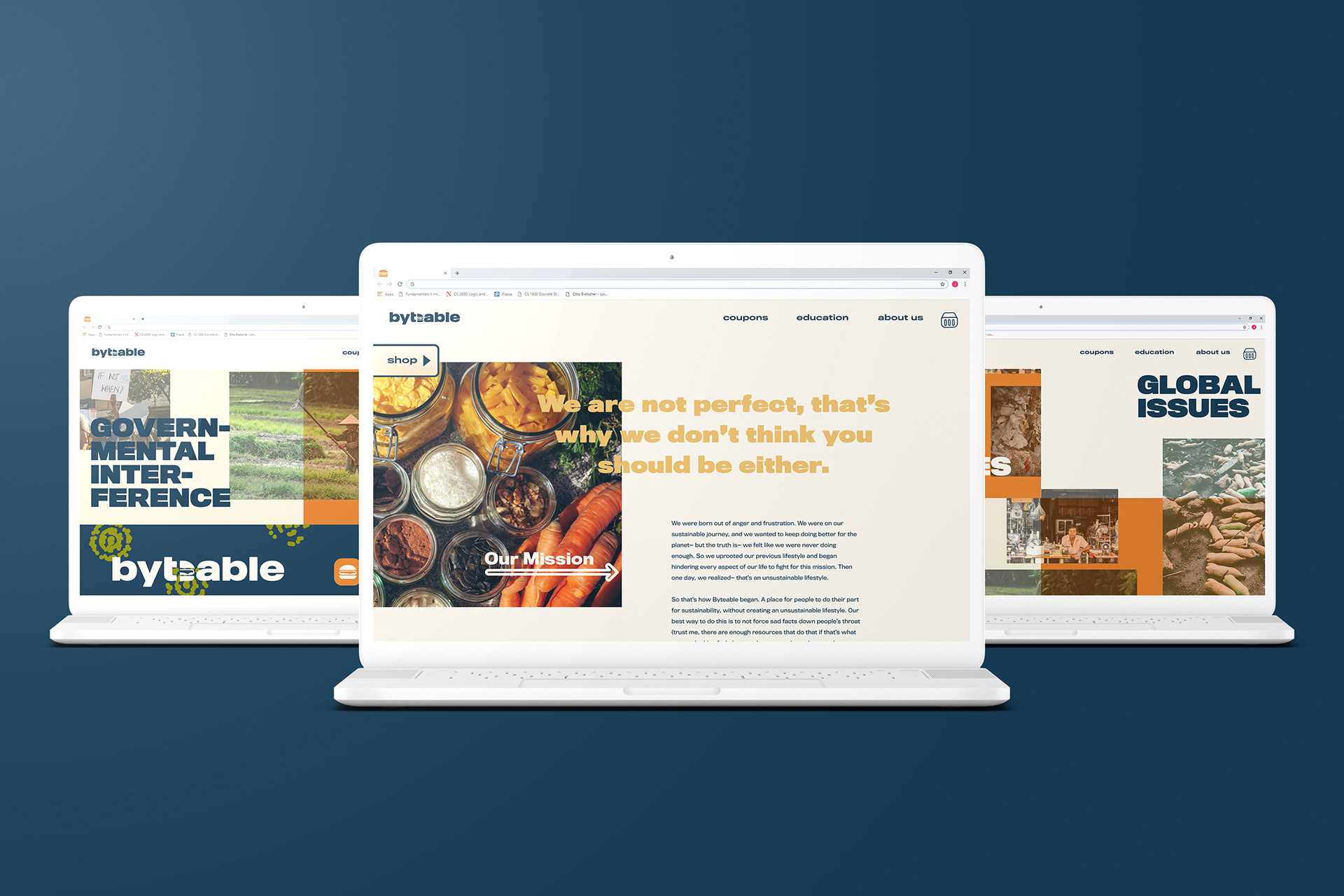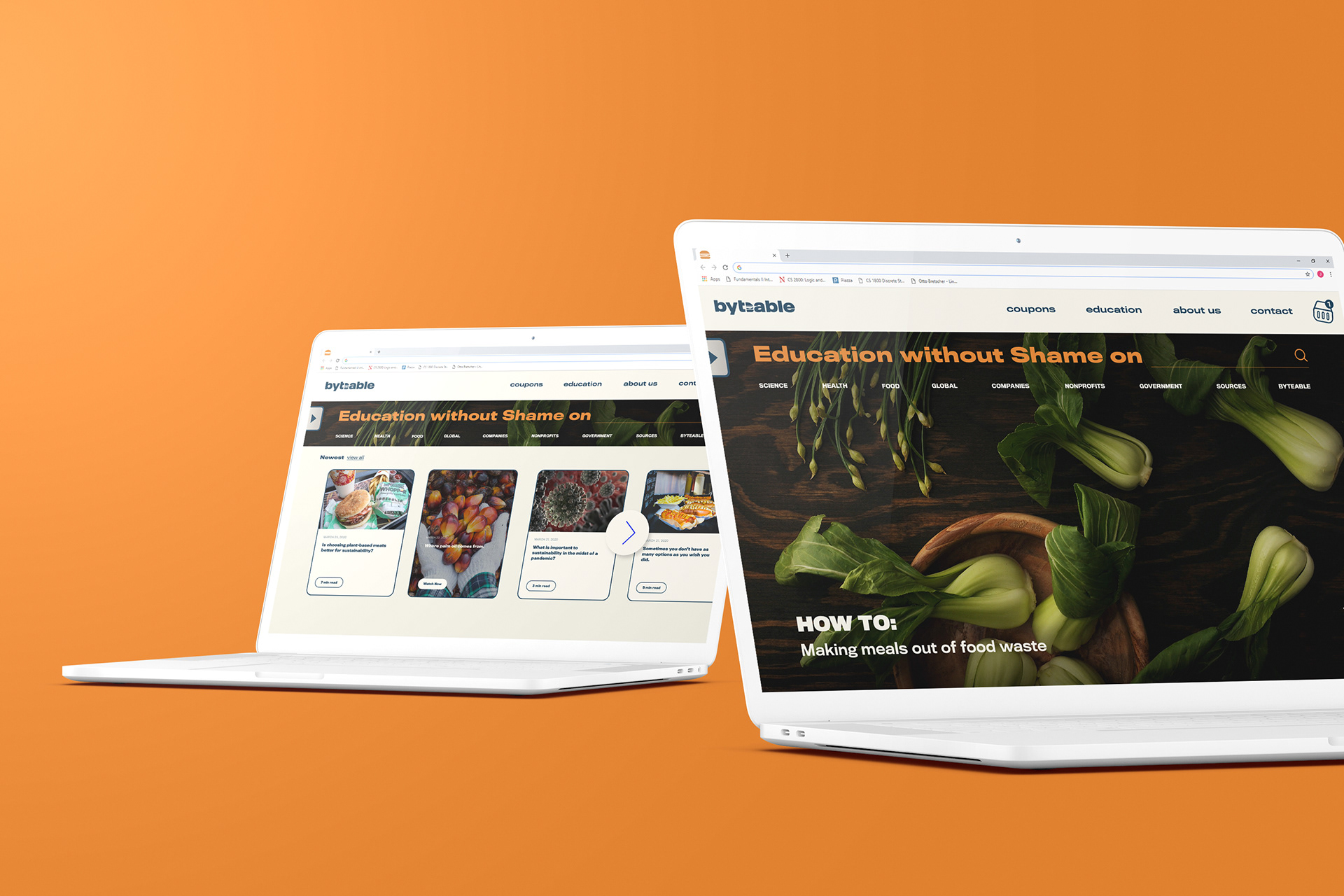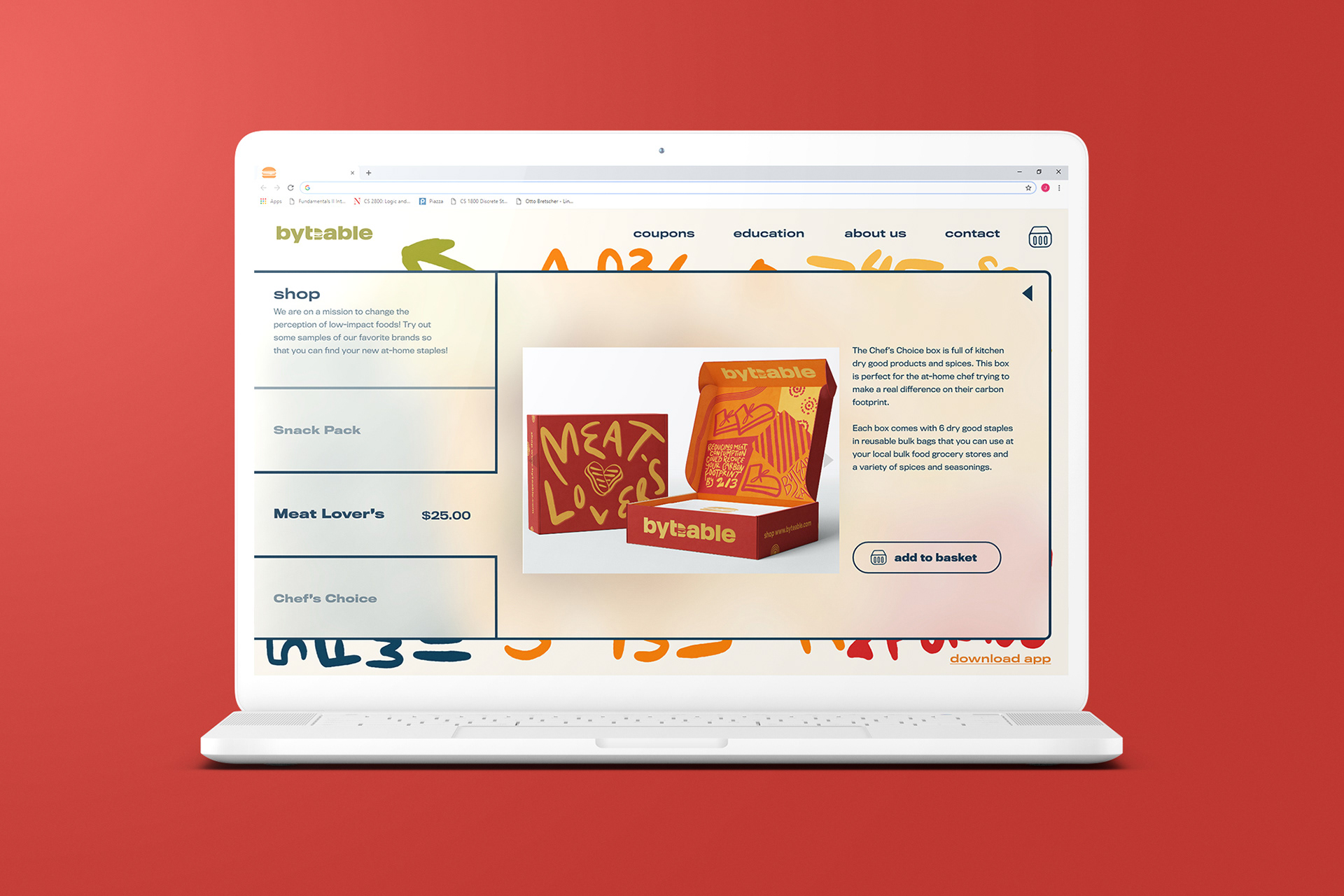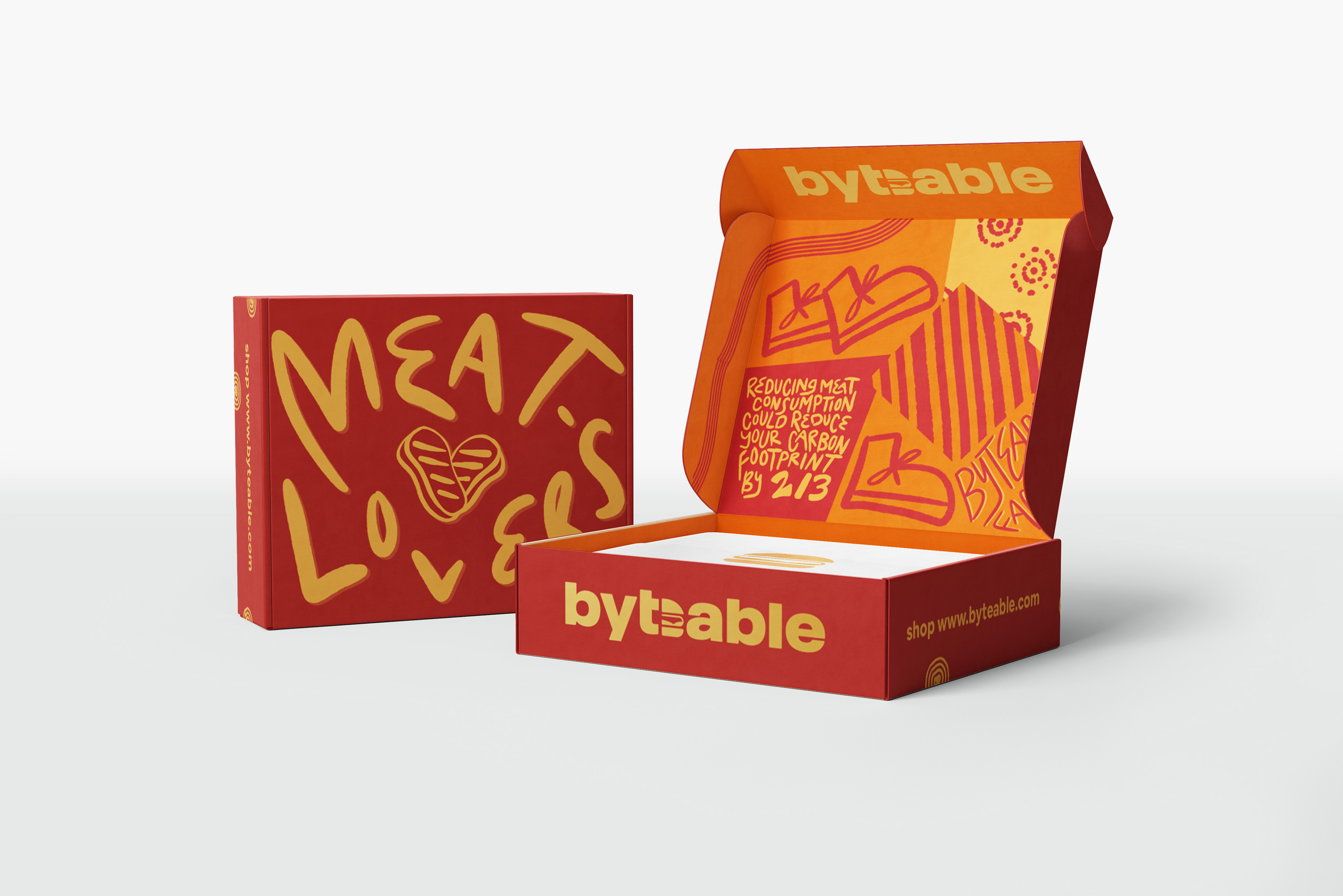 Packaging 
Byteable offers four different boxes, of which you can try different types of foods. This kind of purchase would allow the consumer to test and try out different brands without potentially wasting their money on full-sized products they don't enjoy. Also offered are Byteable branded staples made sure to be produced with sustainability in mind and are produced for those in areas in which sustainable options are limited. On this packaging, I used the hand-written font as visual interest, but also to subtly hide sustainability facts about that the food you are purchasing.