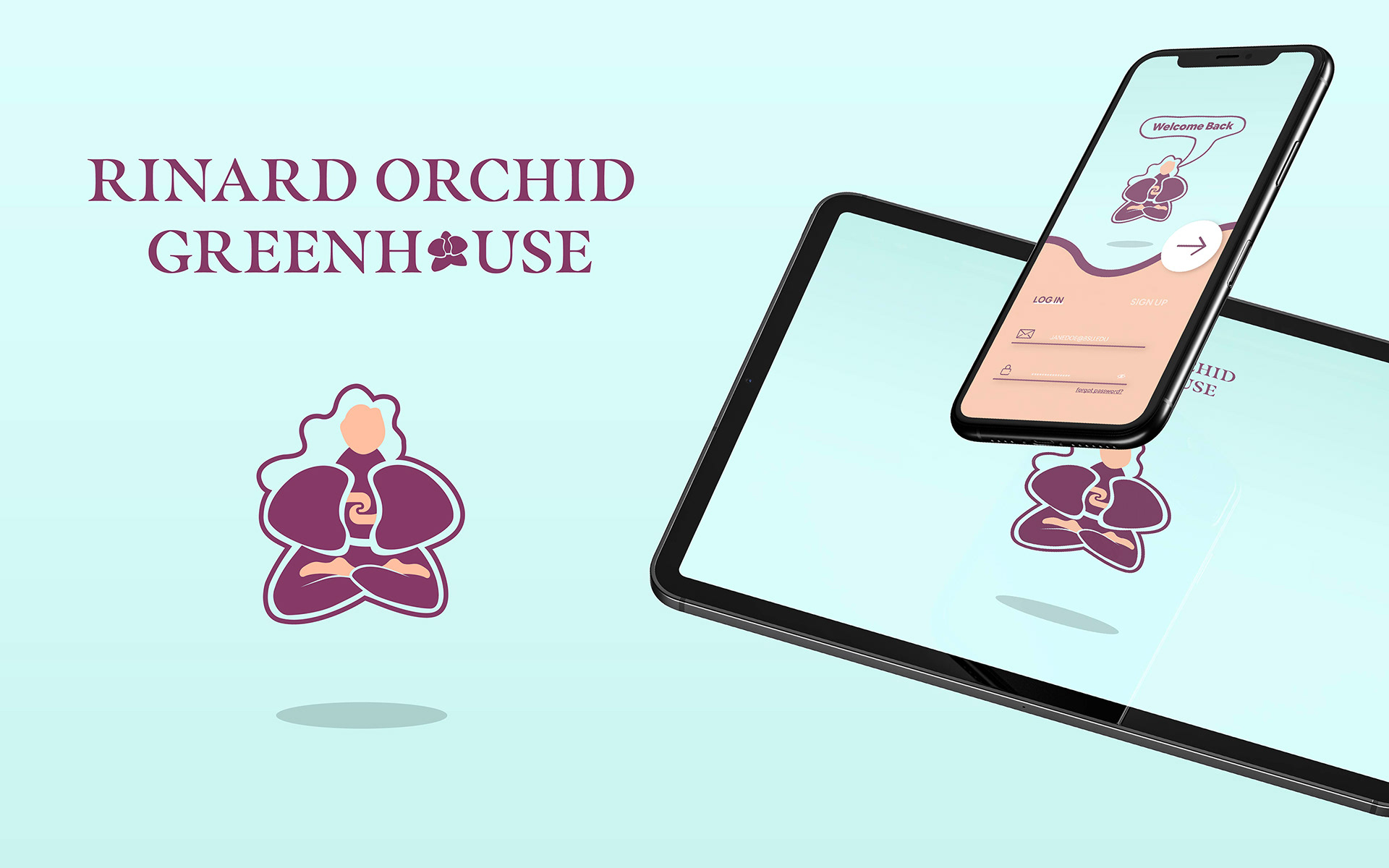 Overview: The Rinard Orchid Greenhouse on Ball State's campus wanted an app that could make their greenhouse more accessible.
Problems: The greenhouse itself is not very physically accessible, and they don't have the funding to change the building.
Solution: Address the College Mental Health Crisis through plants.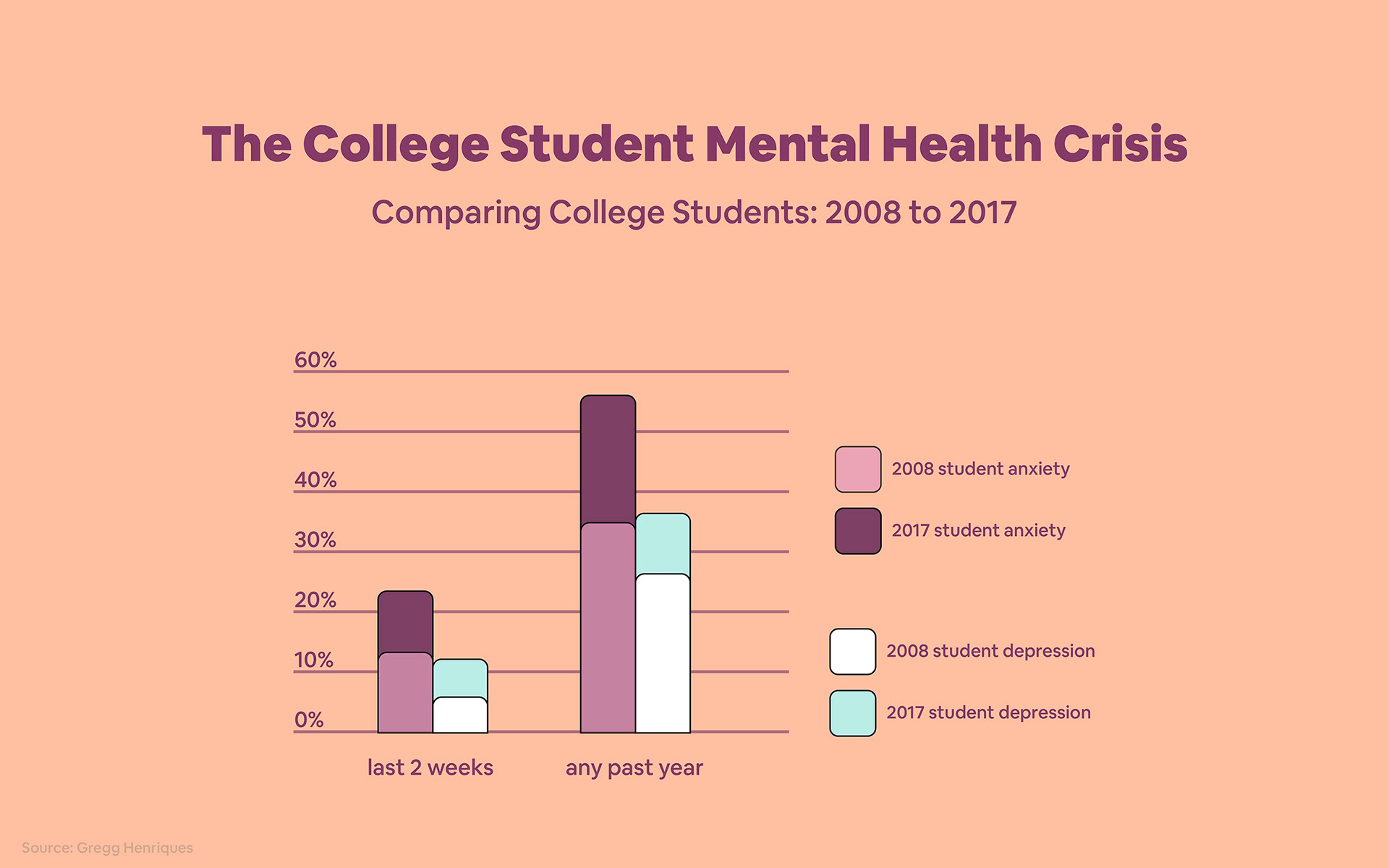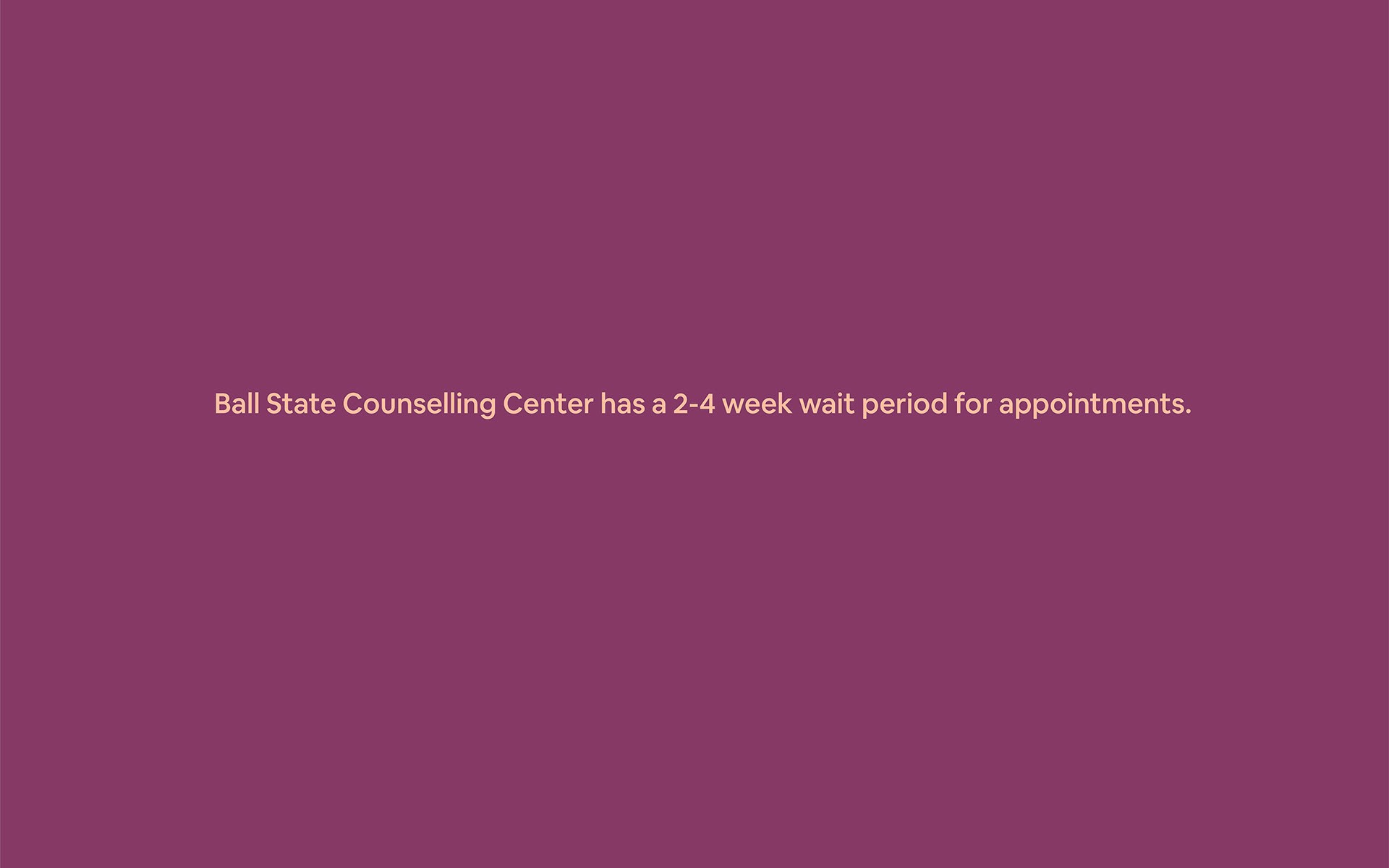 The greenhouse already tries to help combat this overflow of stressed students by leading a guided meditation within their space. The problem is that it is only offered at one time every week.  I wanted to make this concept more available to students at all times.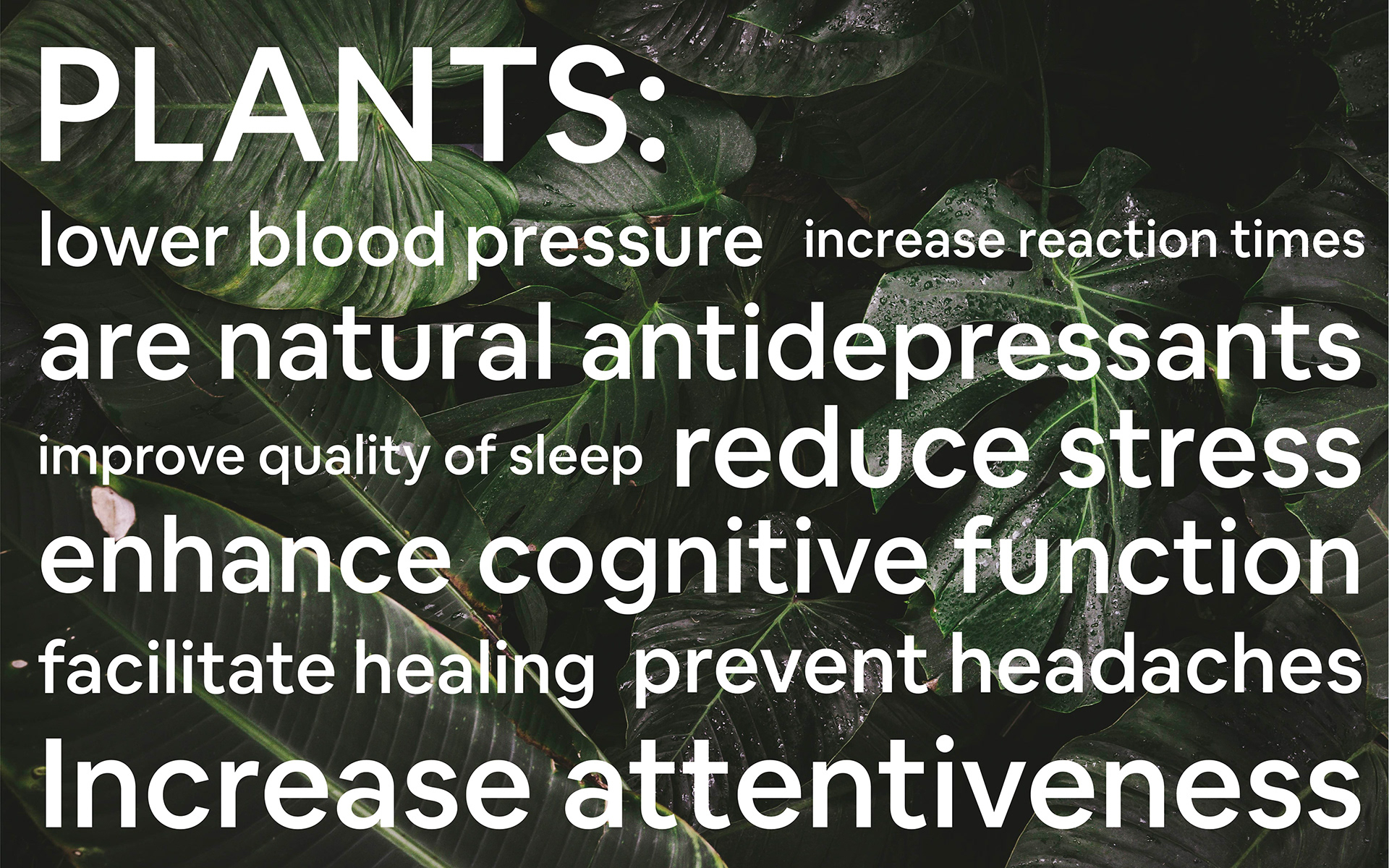 The app allows students to tour the greenhouse, getting all the information about the plants within the space as they would with a tour guide. Because the app focuses on meditation, the audio to go along with the app would also be focusing on mindfulness and being present with the plants while learning about them. This combats the need for an awkward social interaction with an employee which can sometimes be triggers for those with anxiety.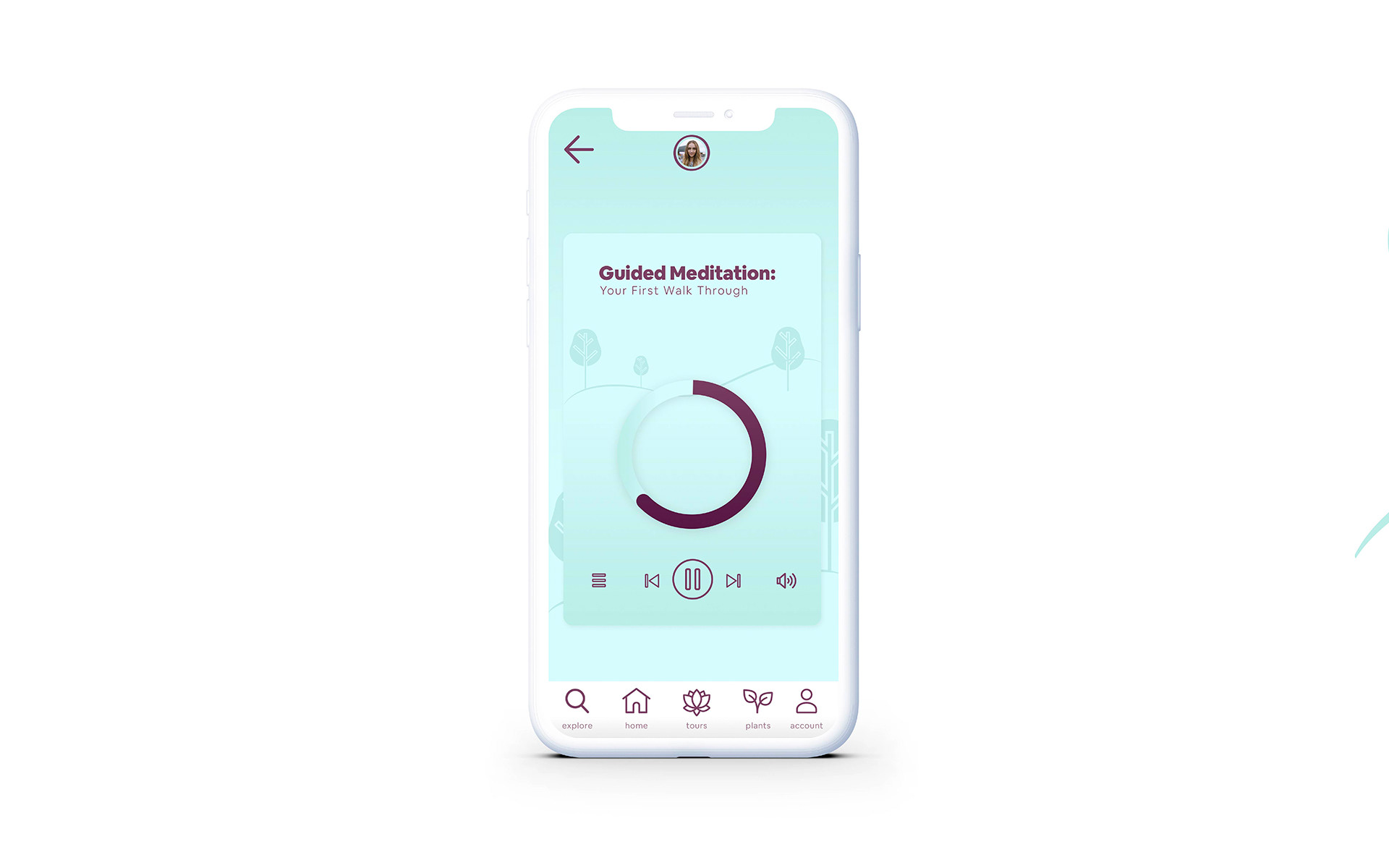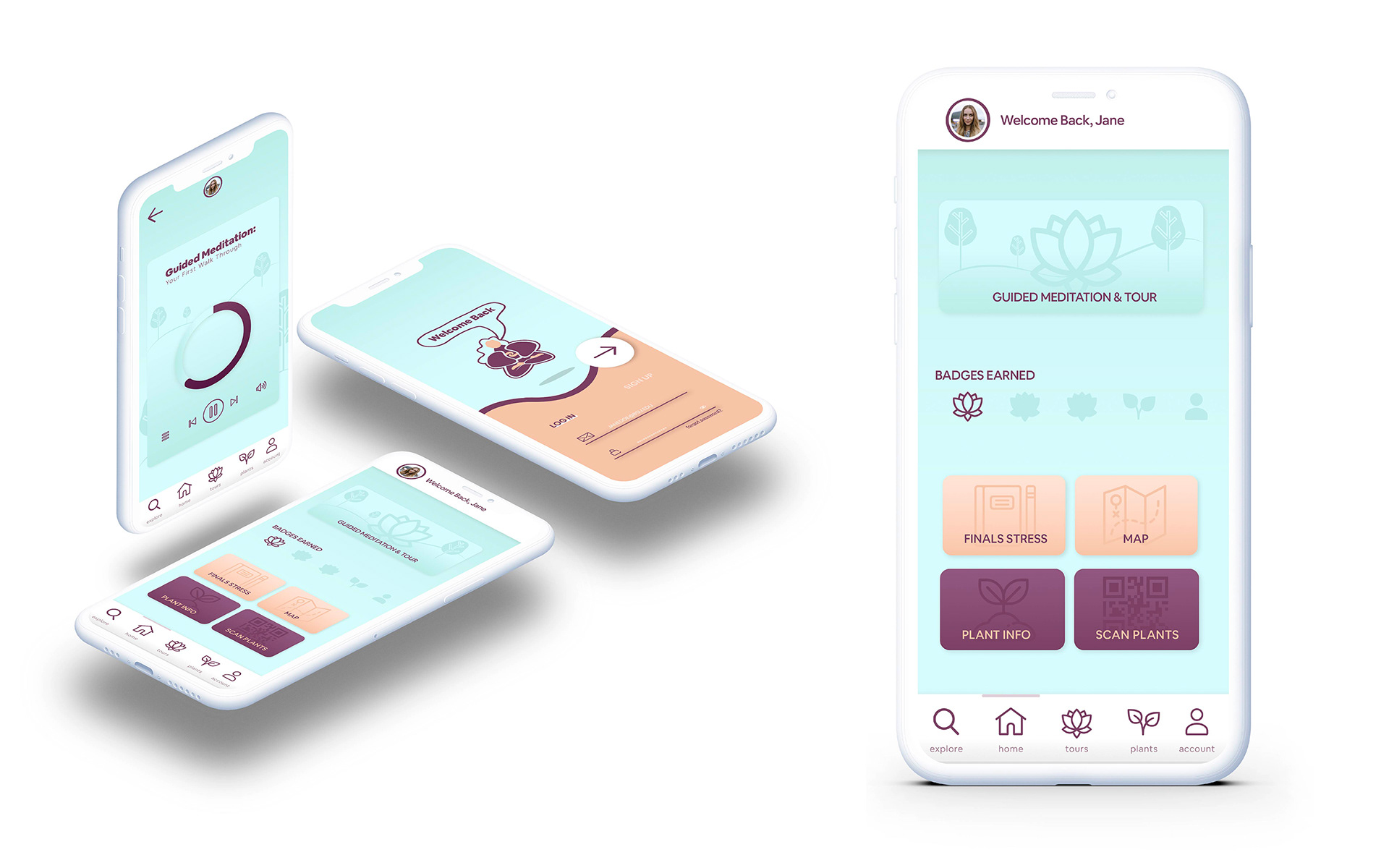 I created a brochure that highlights the greenhouse's newest app. This brochure was placed within the resource room in the counseling center as well as their main office. This helps students know that plants can be a form of treatment for anxiety and depression as well as be a reliever for the counseling center when they are struggling to keep up with the constant flow of students that currently want appointments.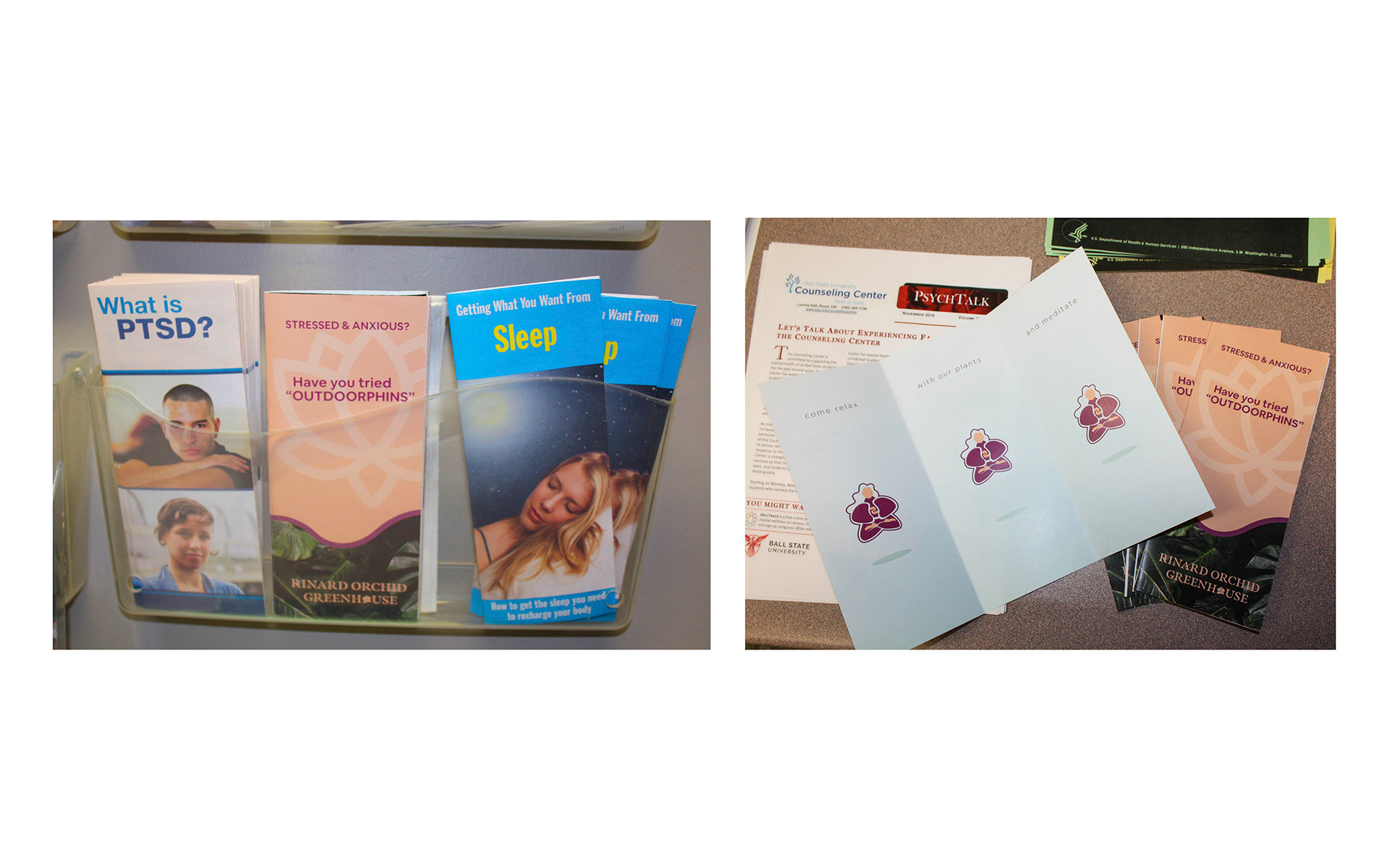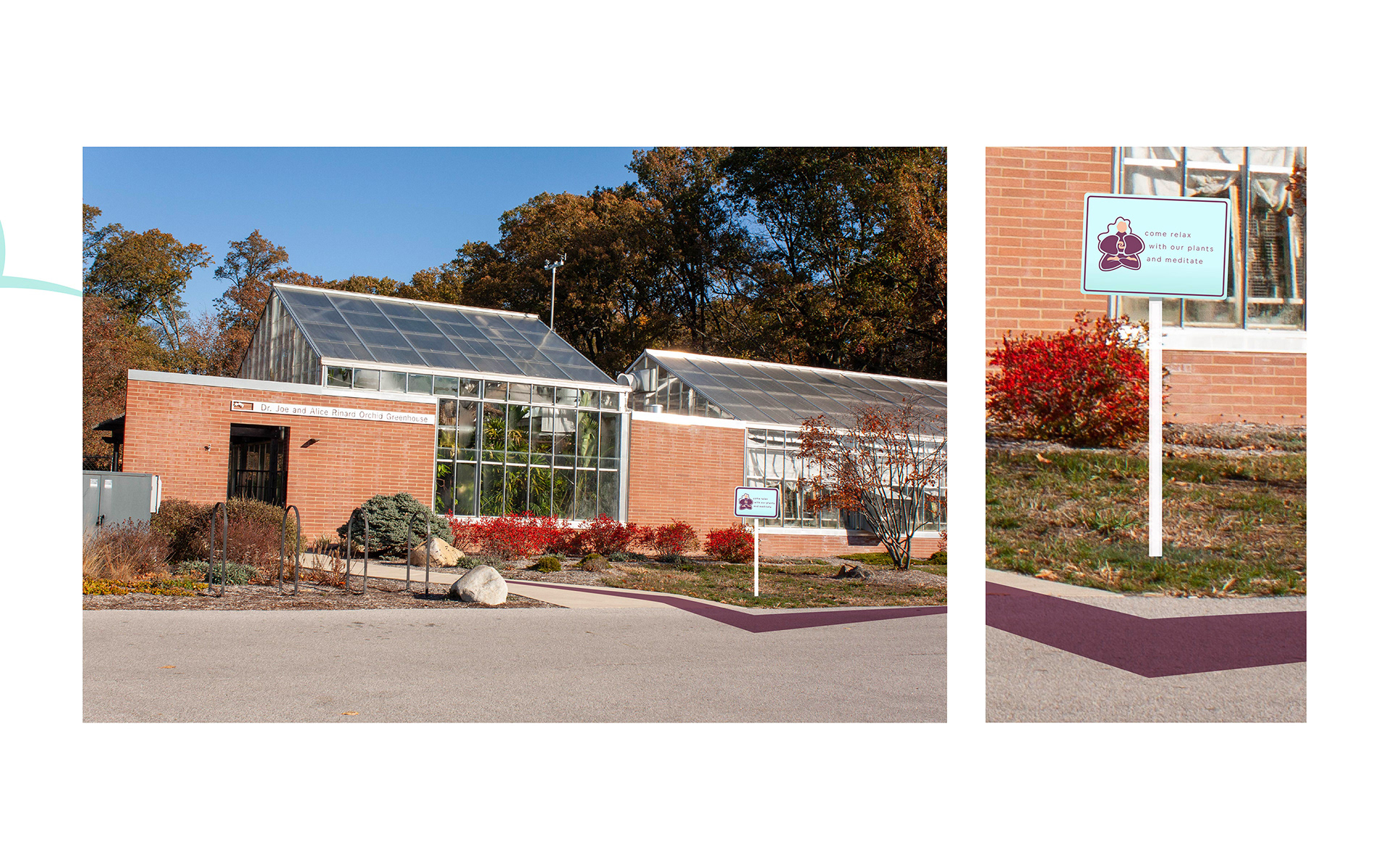 Wayfinding going from the counseling center to the greenhouse is very important because those with anxiety can sometimes see going to a new place alone, or getting lost, as a trigger. To make matters worse, the greenhouse has a very indirect path to and from campus. Guiding users to and from campus help them feel more secure and calm.