Brief:
We were asked to take any small, family-owned restaurant and create a food truck design that fits their needs.
Solution:
I chose a small vegan bakery in Louisville, KY that supplies wholesale baked goods to local coffee shops and vegan restaurants as well as directly to consumers via Instagram. Because of this, I felt that they would benefit most from a food truck to assist in reaching their consumers directly.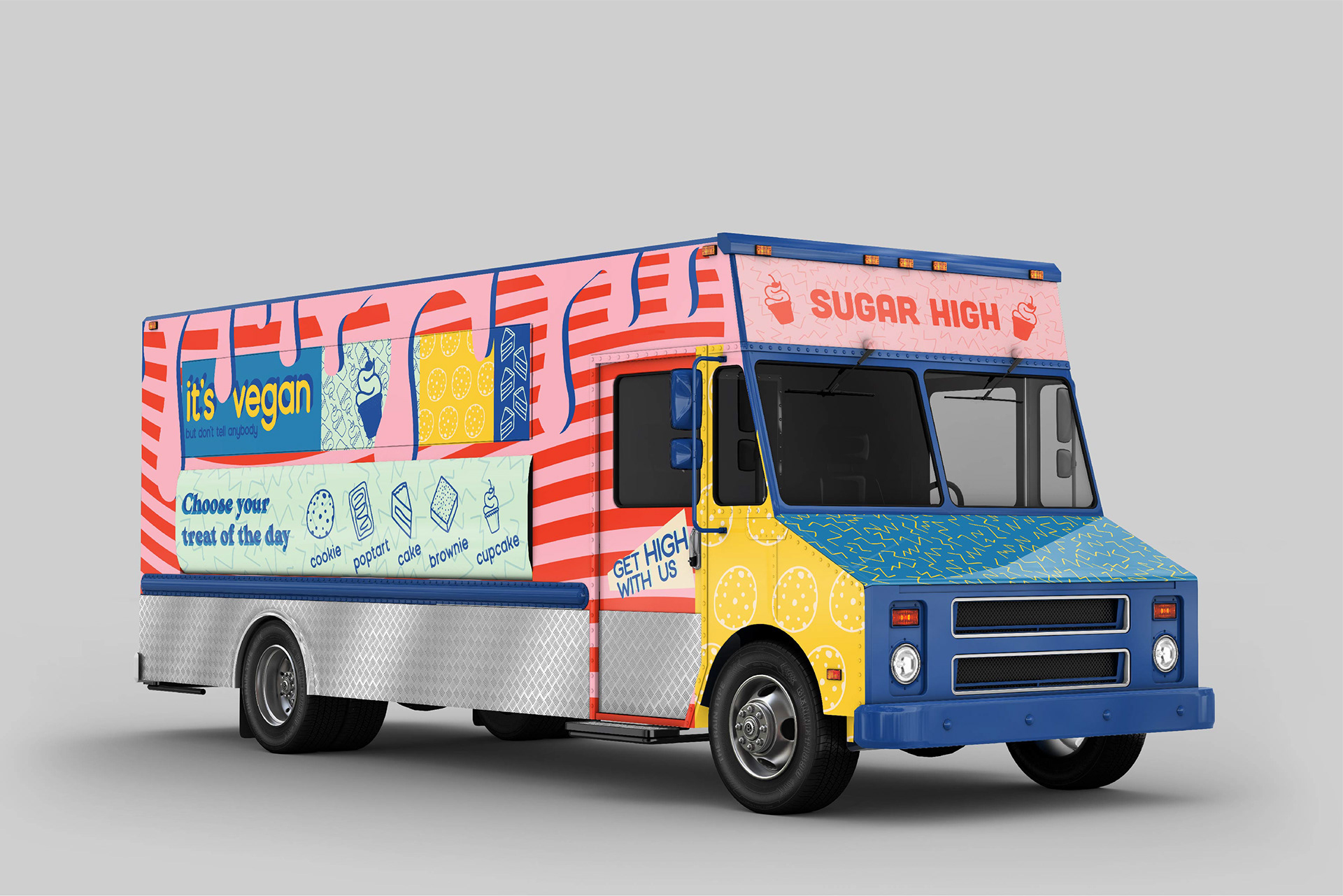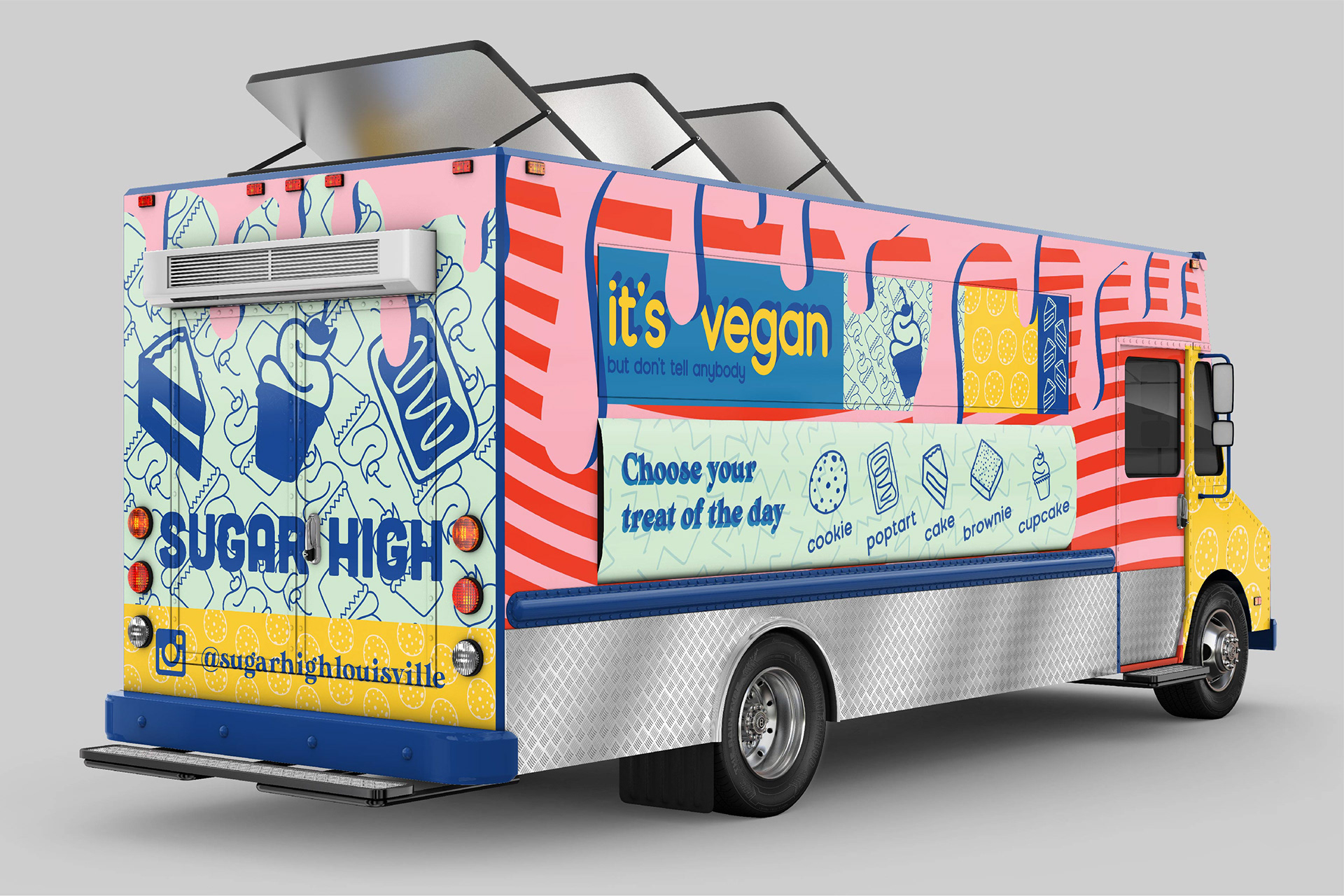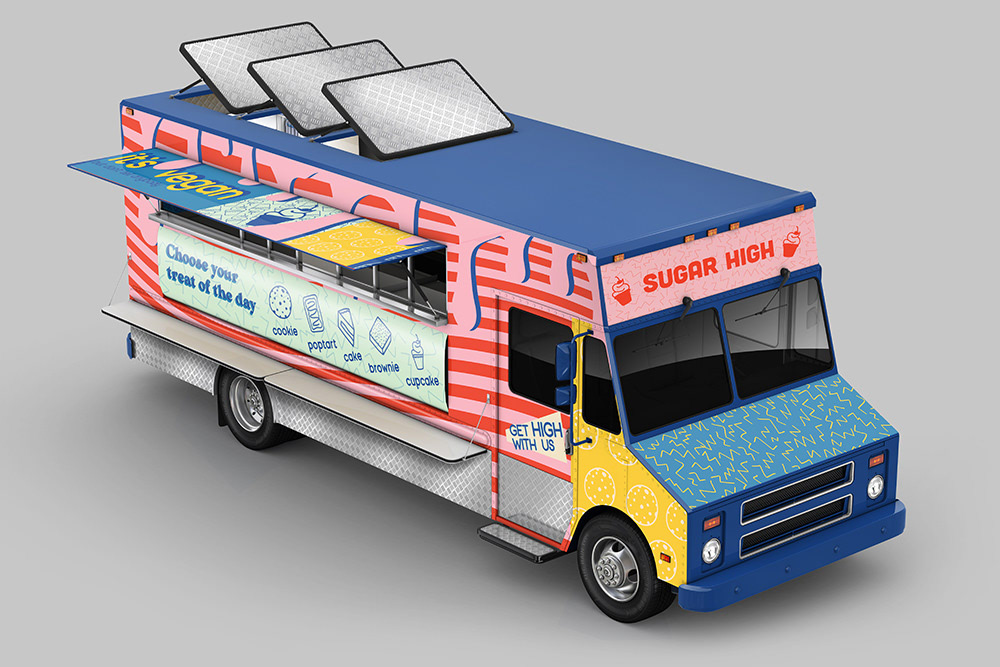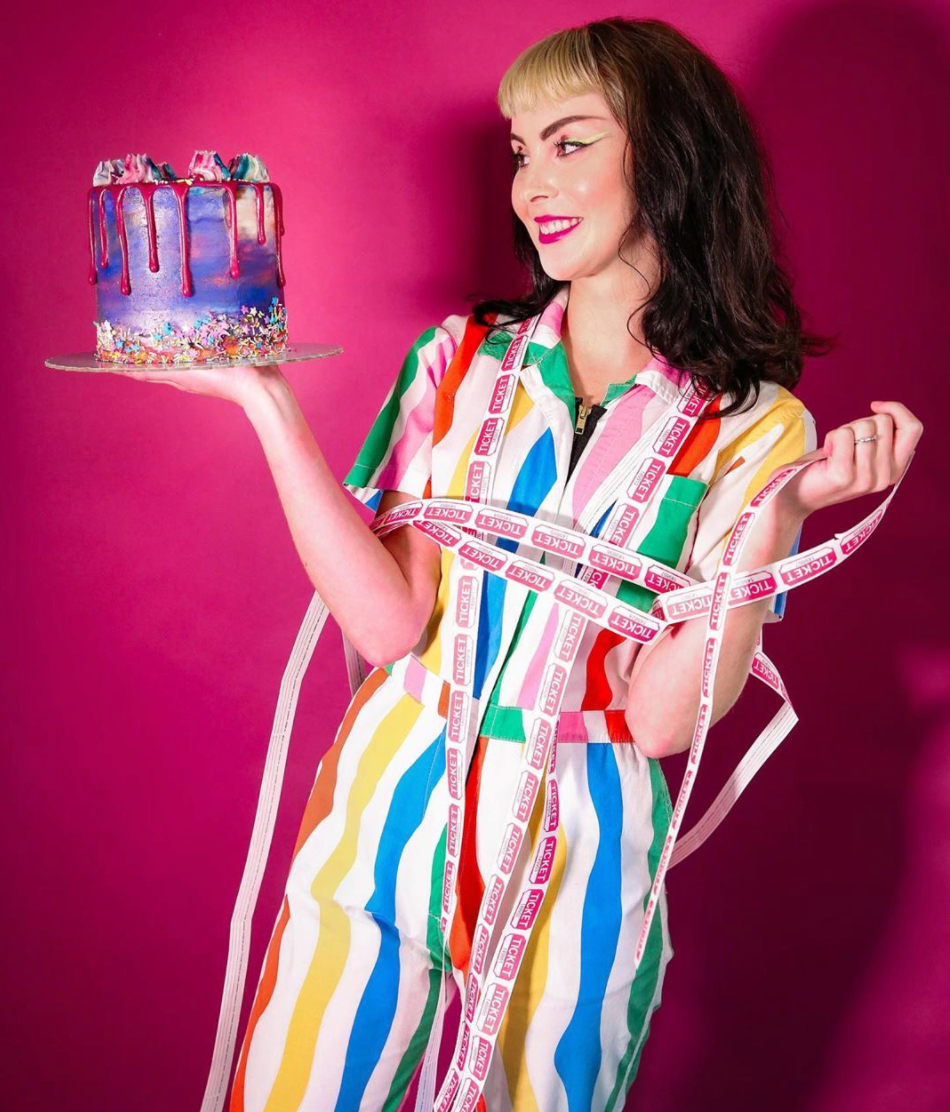 Food Truck Design
With their current brand, they represent a fun and wild design, which matches the aesthetic of their pastry and cake design. This works really well for the brand, so I wanted to push this a little further, by making a tastefully nauseating, colorful food truck— a visual representation of a sugar high. The drip design is inspired by the signature ganache drip that is used on many of the signature cakes. 
I chose to place the "It's vegan" slogan on the part of the truck that rises up when open. The current brand mentions that they are vegan, but does not use the idea of being vegan as their brand. By placing it on the top, it is almost as if it is a secret to those just walking by the parked food truck. When used in a downtown setting, it could also be used as marketing to those working within the high-rise buildings that Sugar High is open.
Branding
I wanted keep the logo design simple to allow the use of patterns to exemplify the sugar high brand. I created a hand-drawn "S" for the top of a cupcake as the logomark.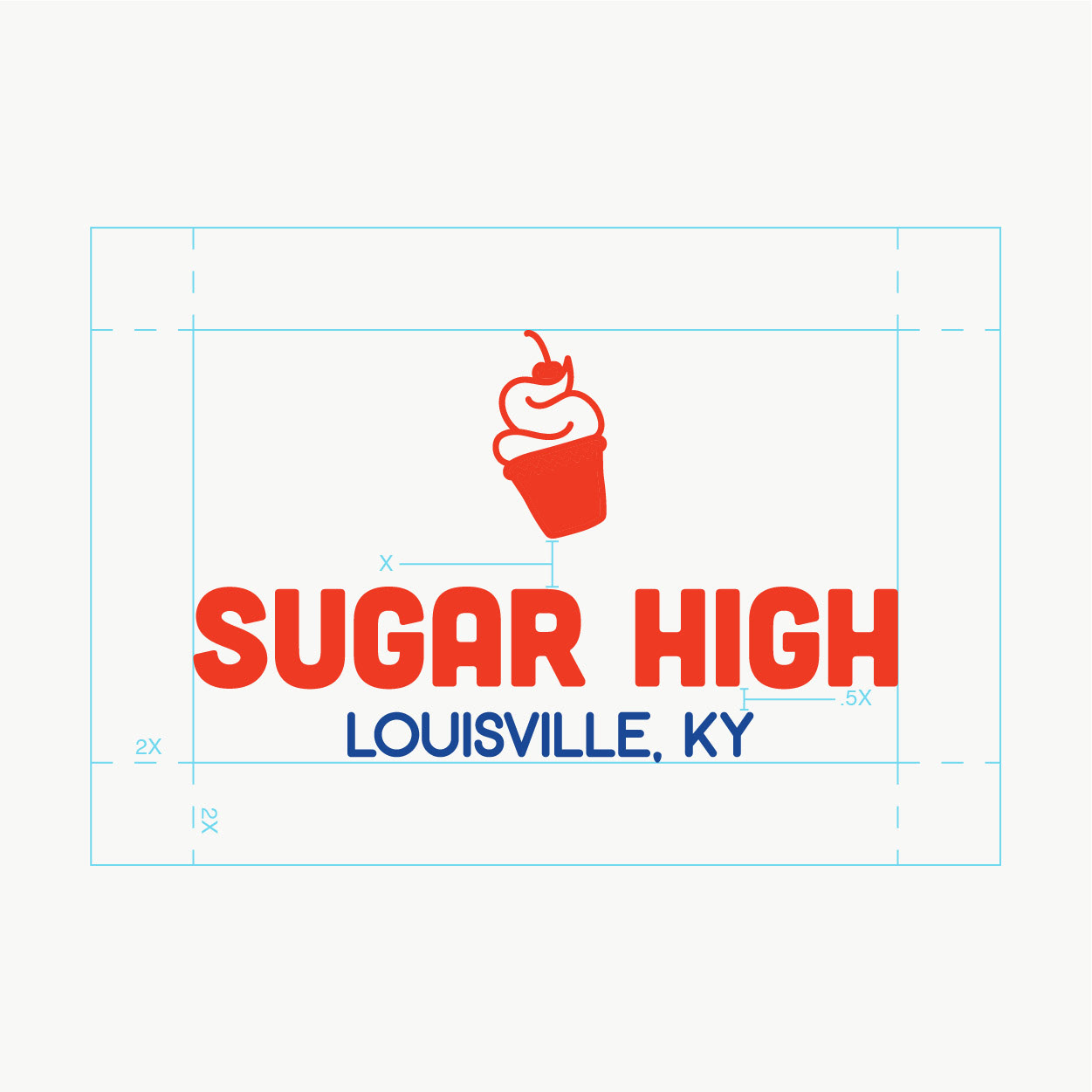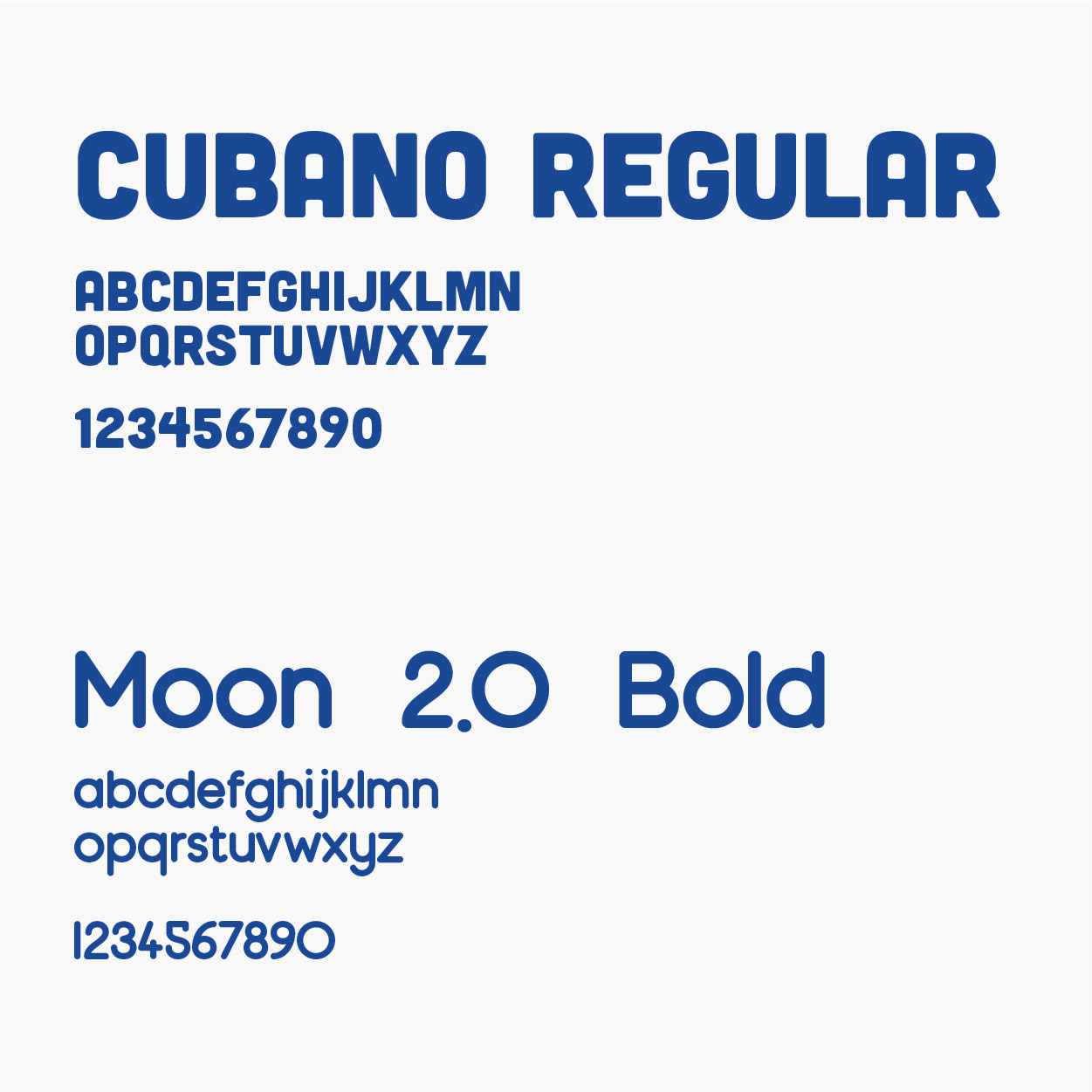 Typography
For the logotype I used the bold, rounded type of Cubano Regular to convey the friendliness of the brand and its owner. The secondary typeface used for the tagline is Moon 2.0 Bold. In smaller applications, it is more legible than Cubano, but still mimics the round curves of Cubano.
Color Palette
The use of color is very key to selling the idea of this brand being a visual representation of a sugar high. Because of this, I chose bright and eye-catching colors— and a lot of them.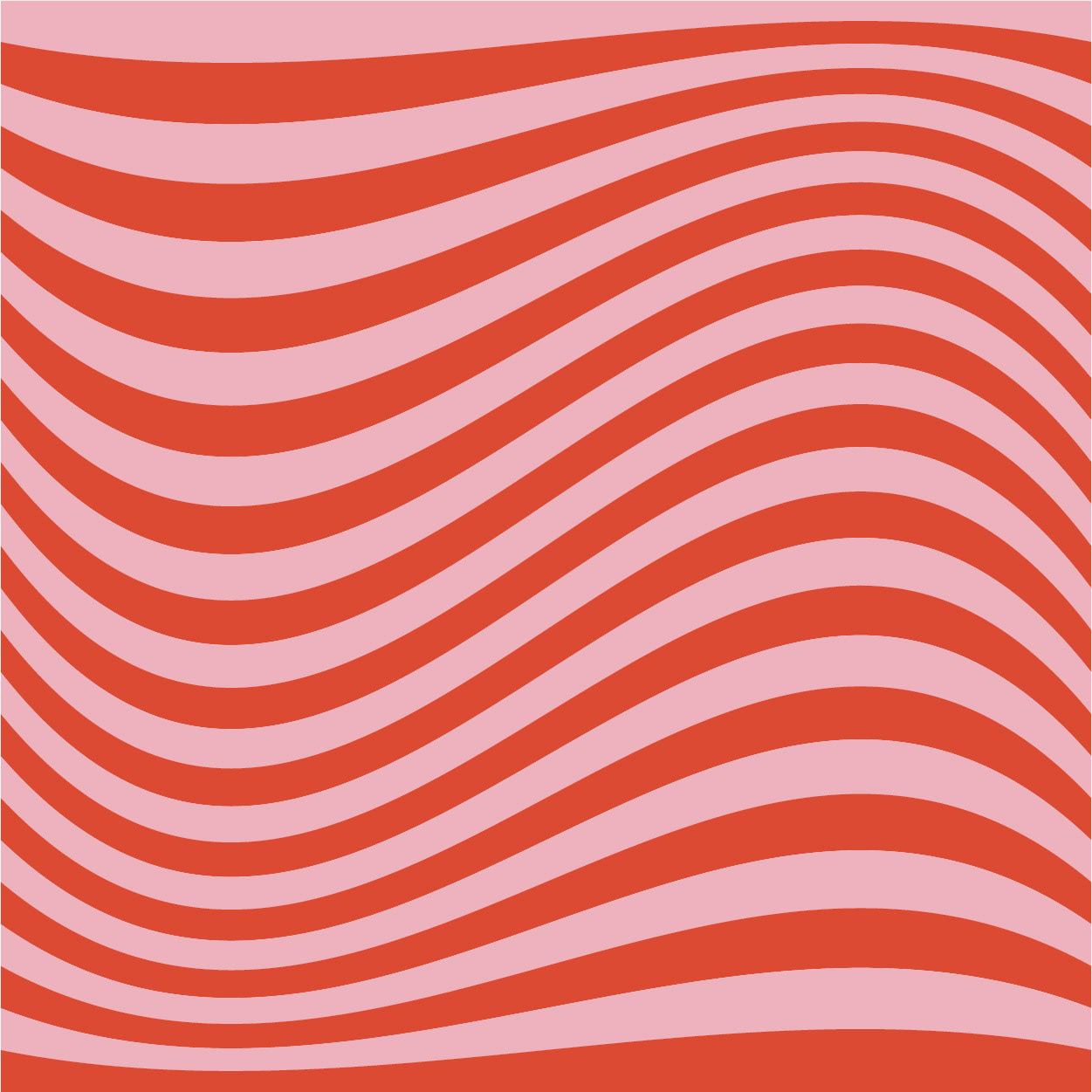 Patterns
Using the color palette and the icons styled after the logomark, I created patterns to use everywhere. The current style of the Sugar High instagram is very psychedelic, so I chose this groovy red and pink lined pattern to be the most dominant of the collection.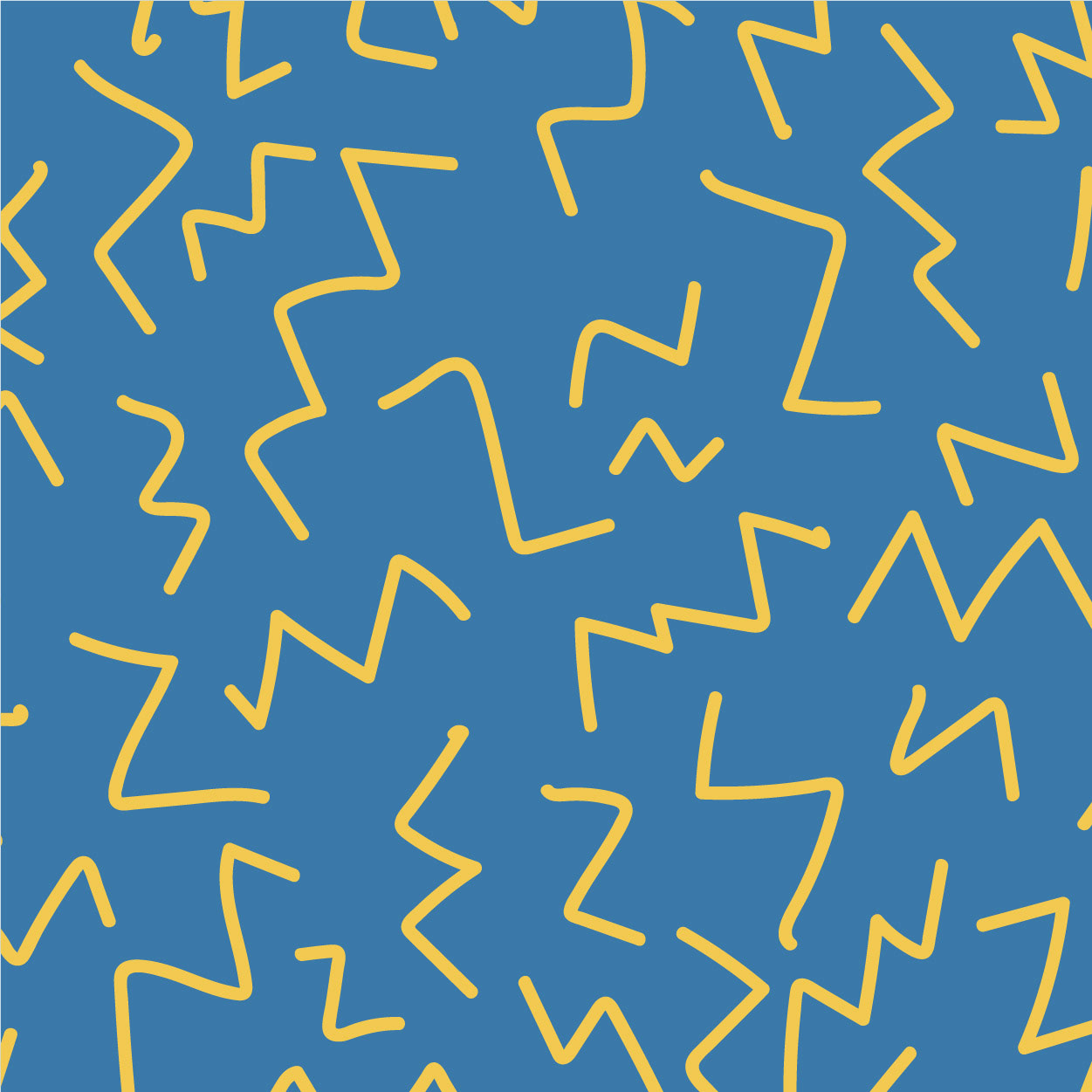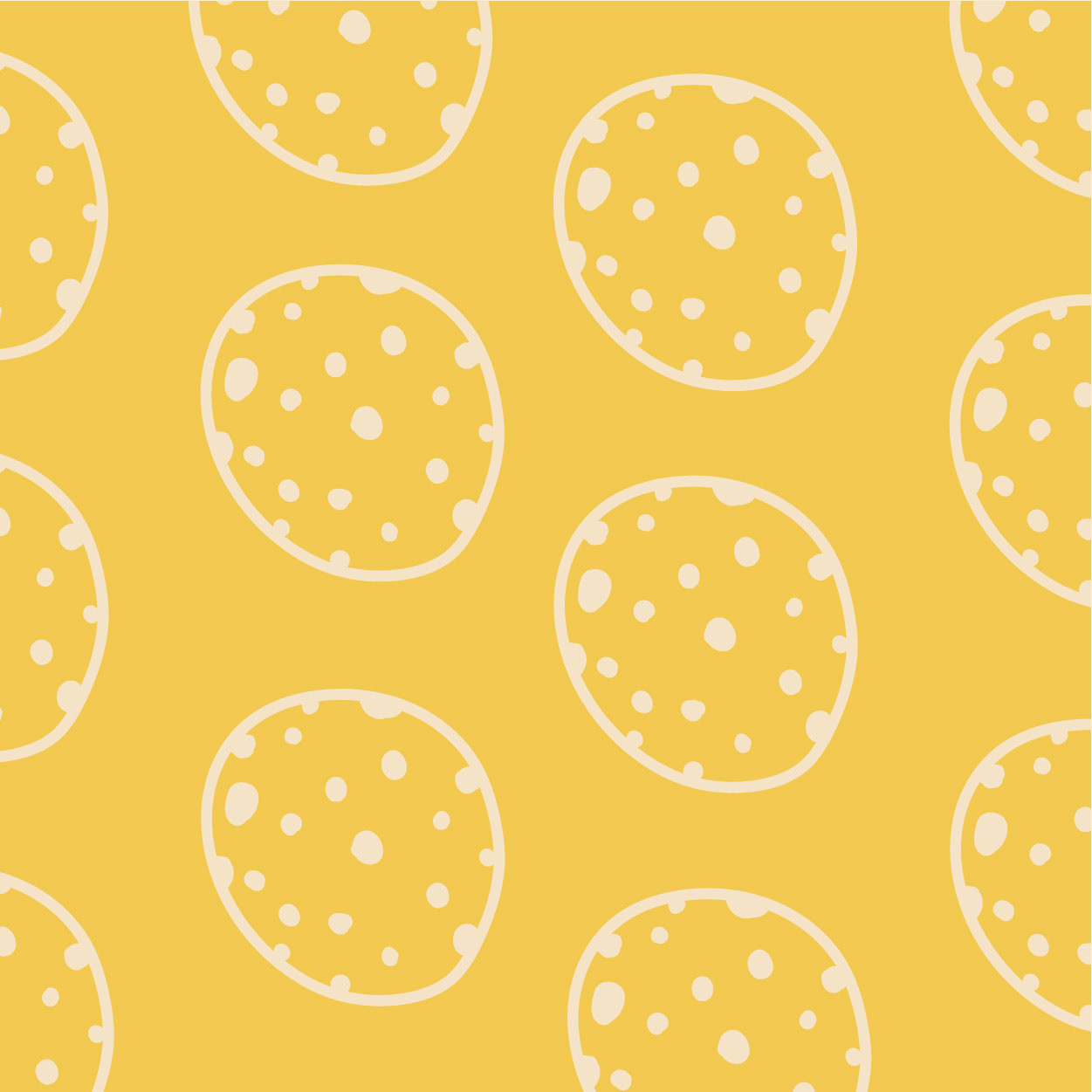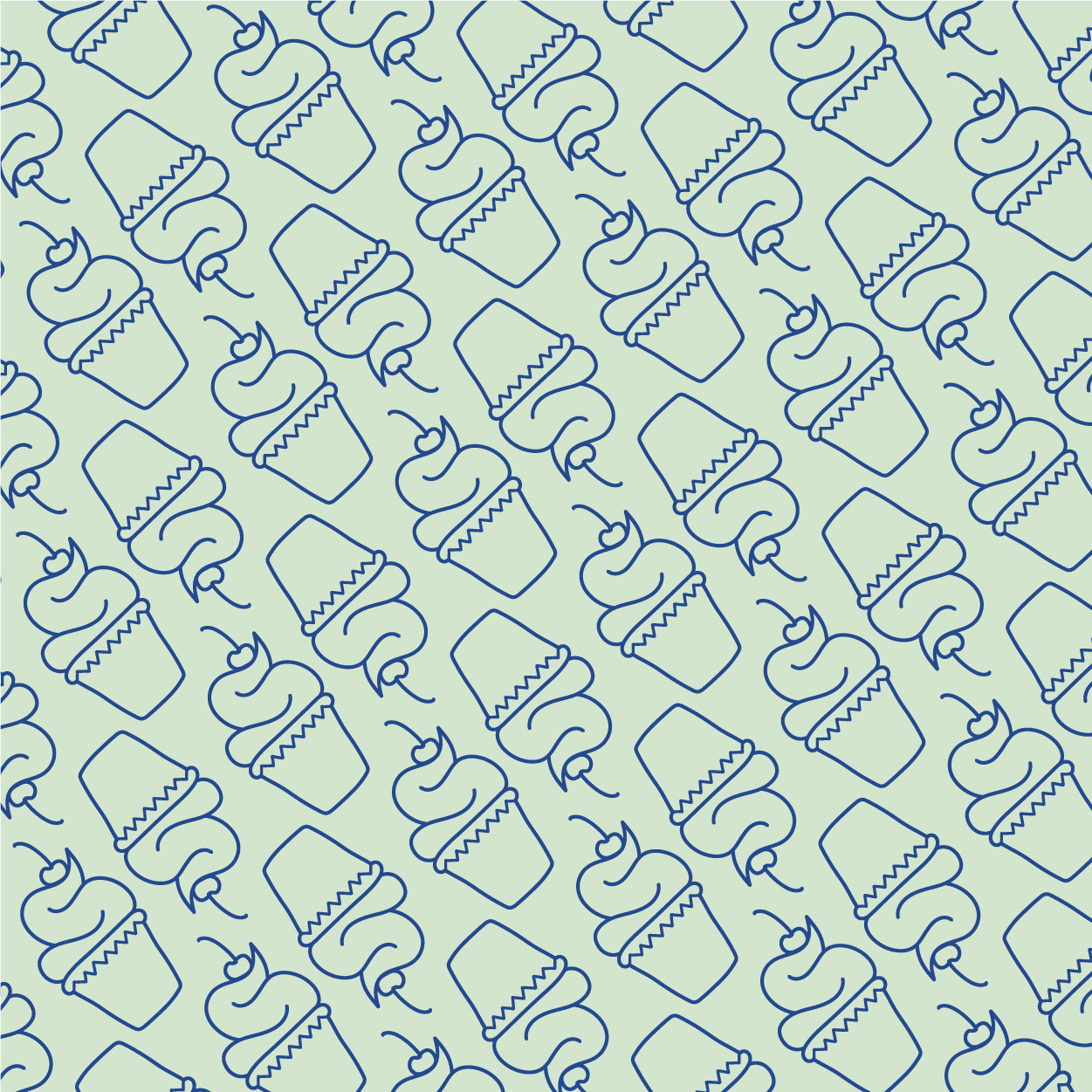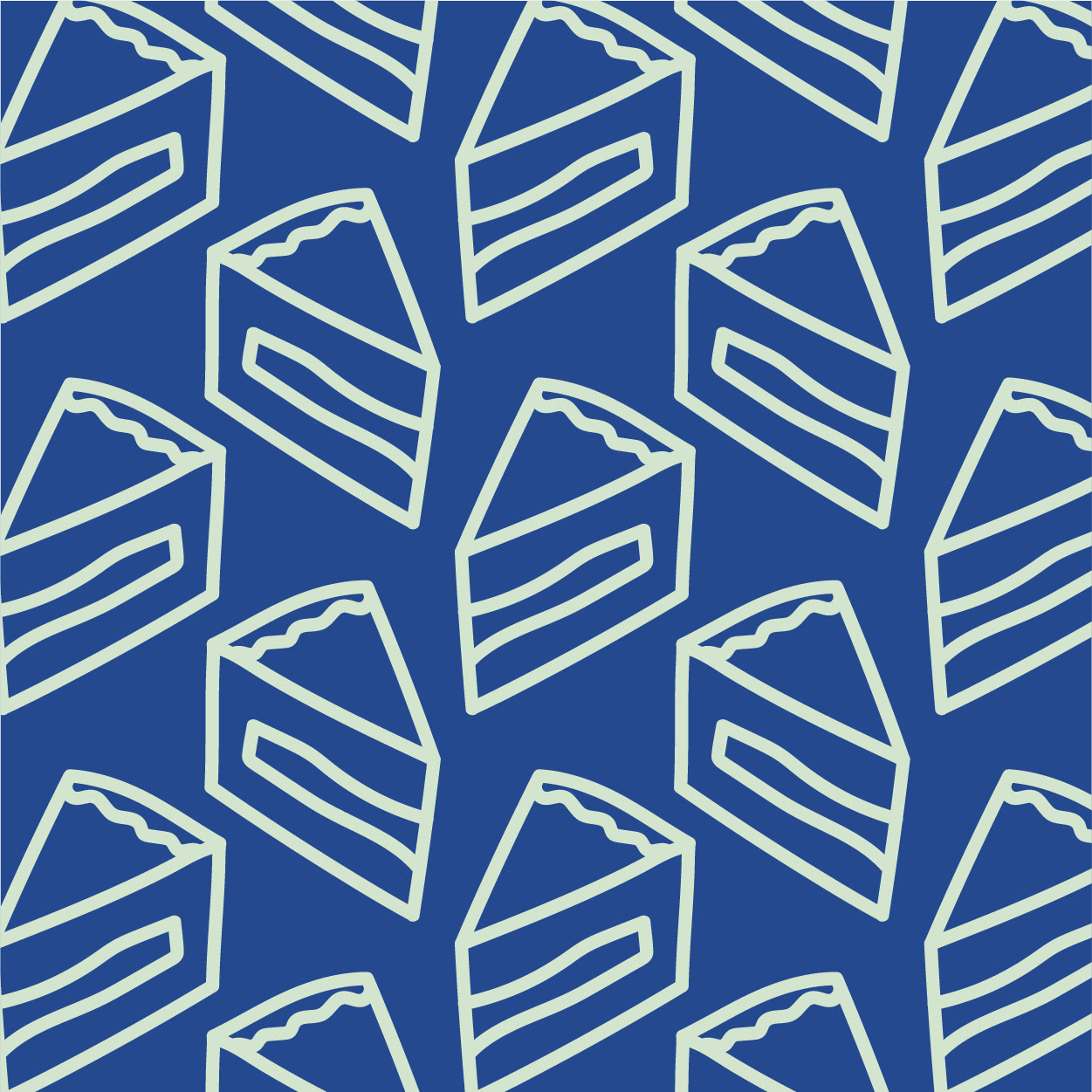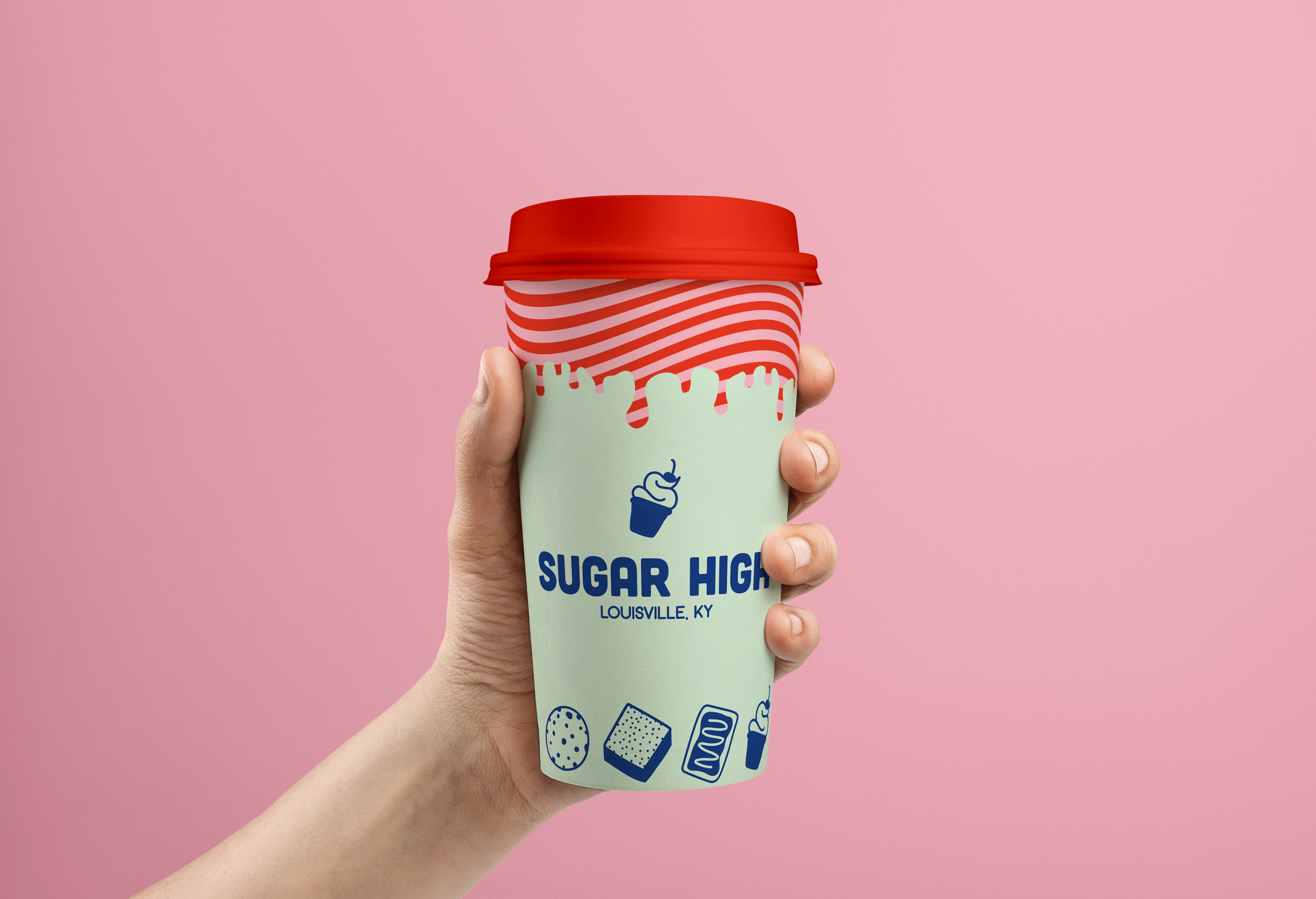 Applied Branding
Using premade patterns, icons, and the logo, I created packaging and uniforms to match. I wanted these to be a  way of self-promotion when you see someone walking to or from work with a coffee cup or box in hand.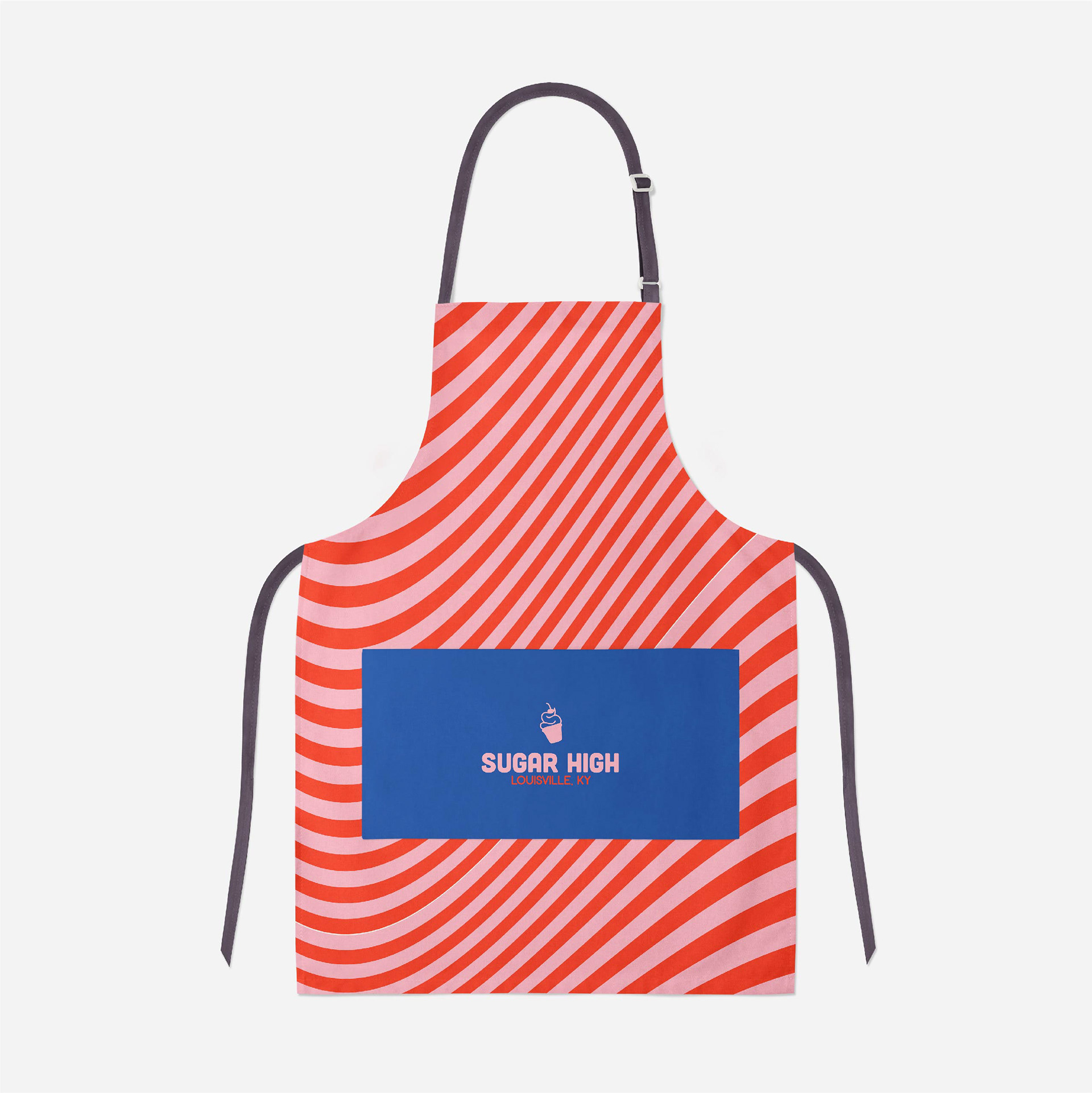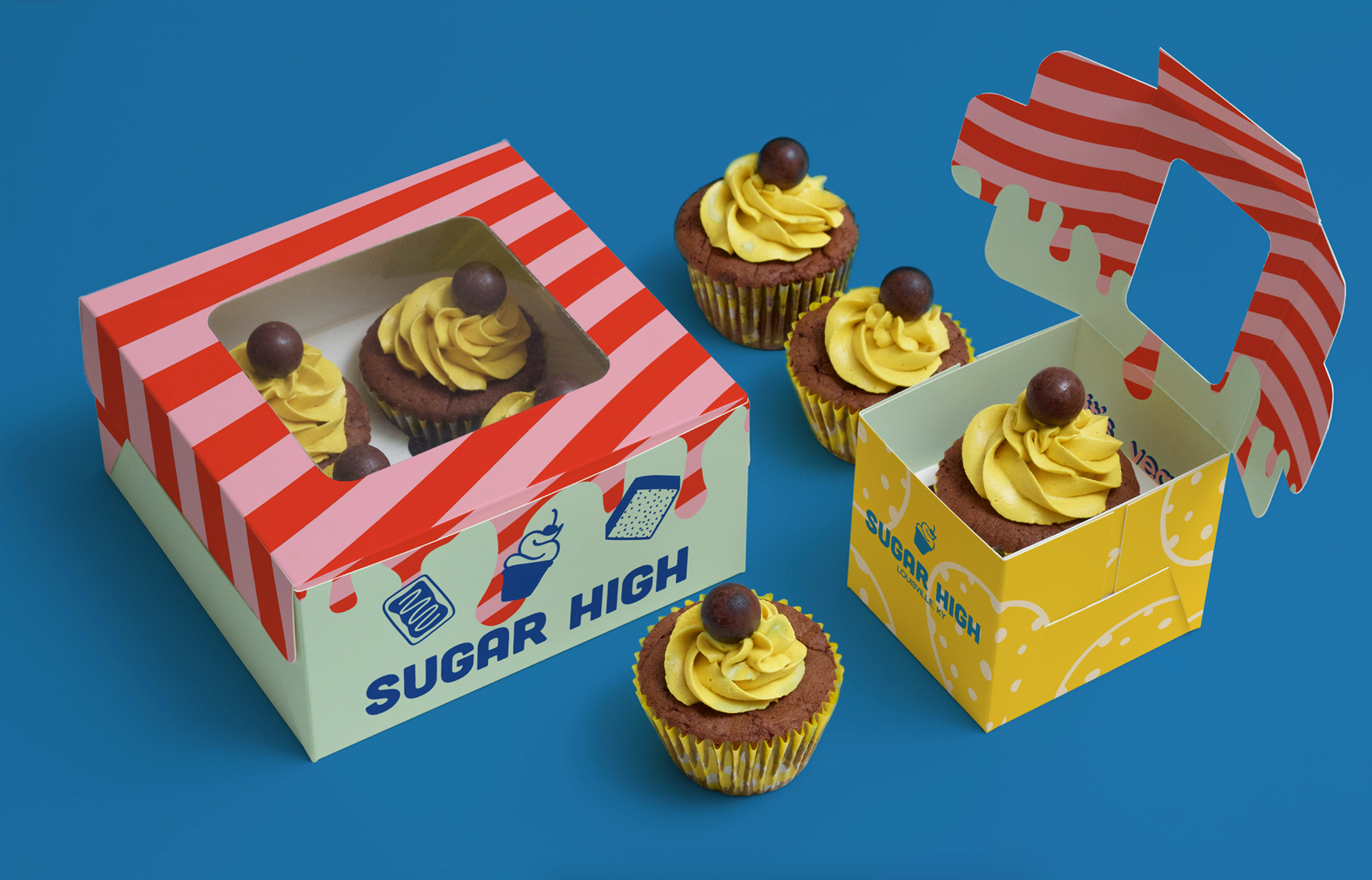 Menu Design
Each day, Sugar High releases what flavors of each item they are selling that day on their Instagram. Because of this, I decided to leave out ingredients and just list the 5 items that Sugar High sells on their food truck to prevent having to reprint a menus every day.
For the menu design, I created a collaged effect using images of their made-daily items. I made it a paper menu so that customers could take it with them and keep it with them at their offices.