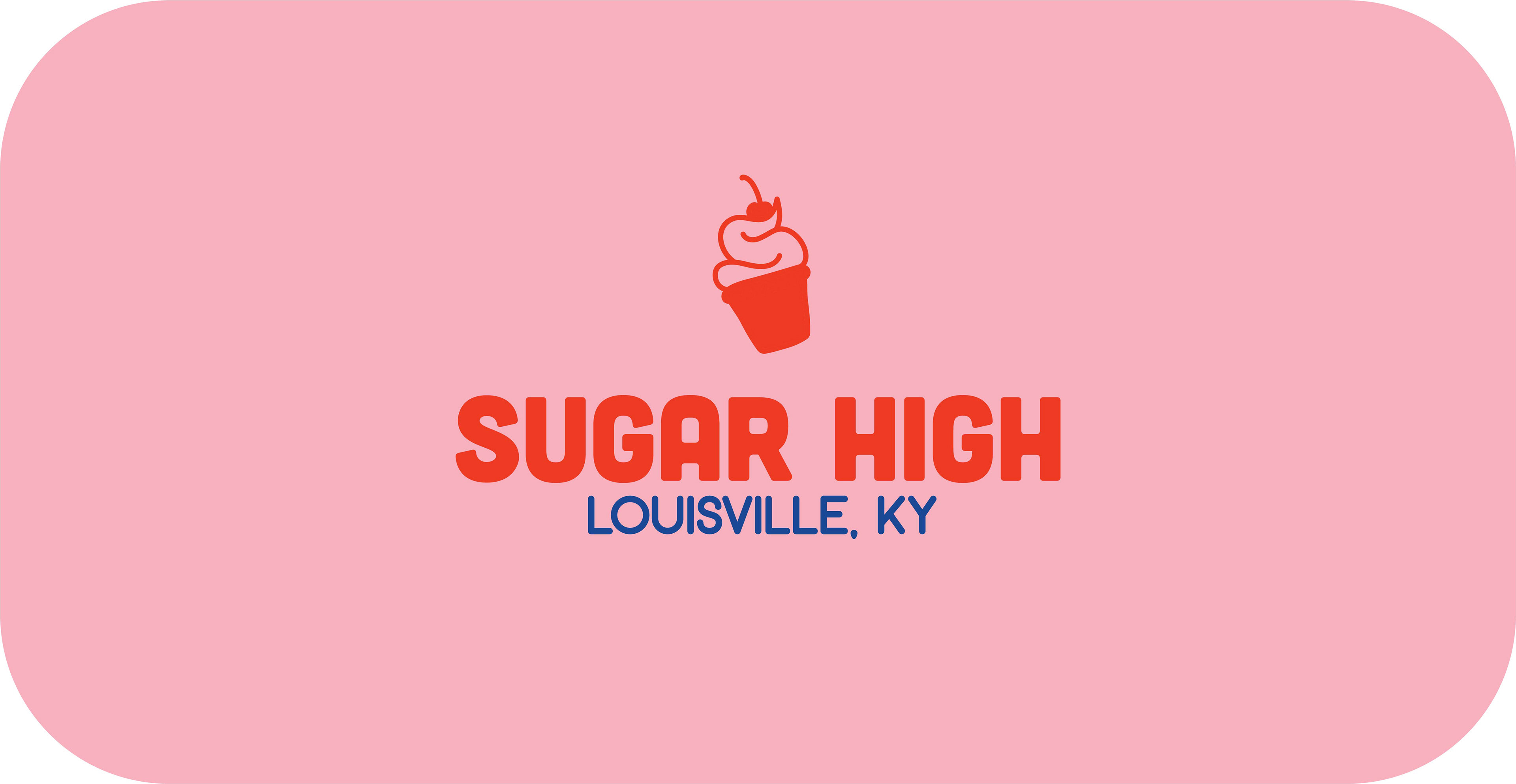 For this food truck design, I wanted to encapsulate the feeling of a "sugar high".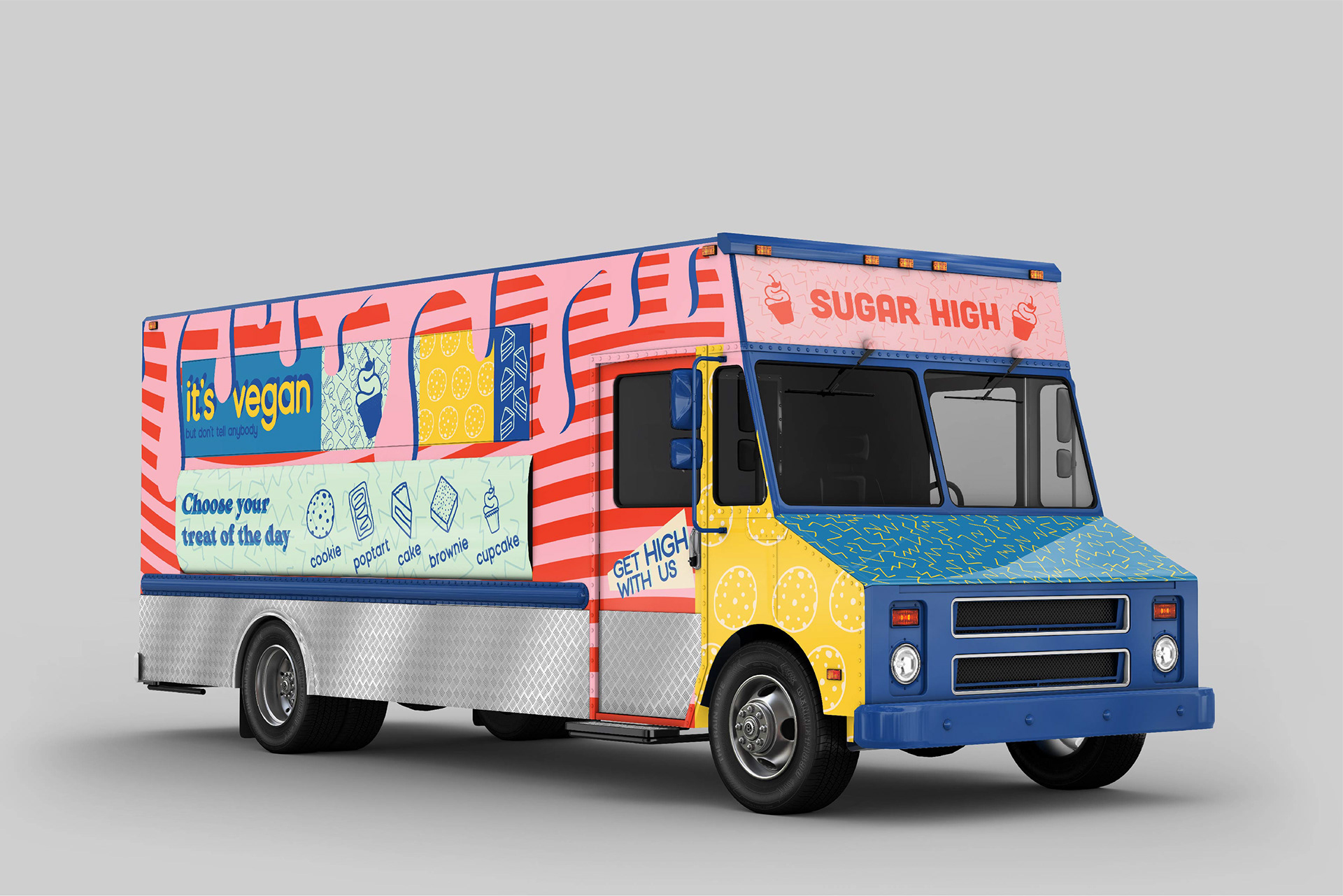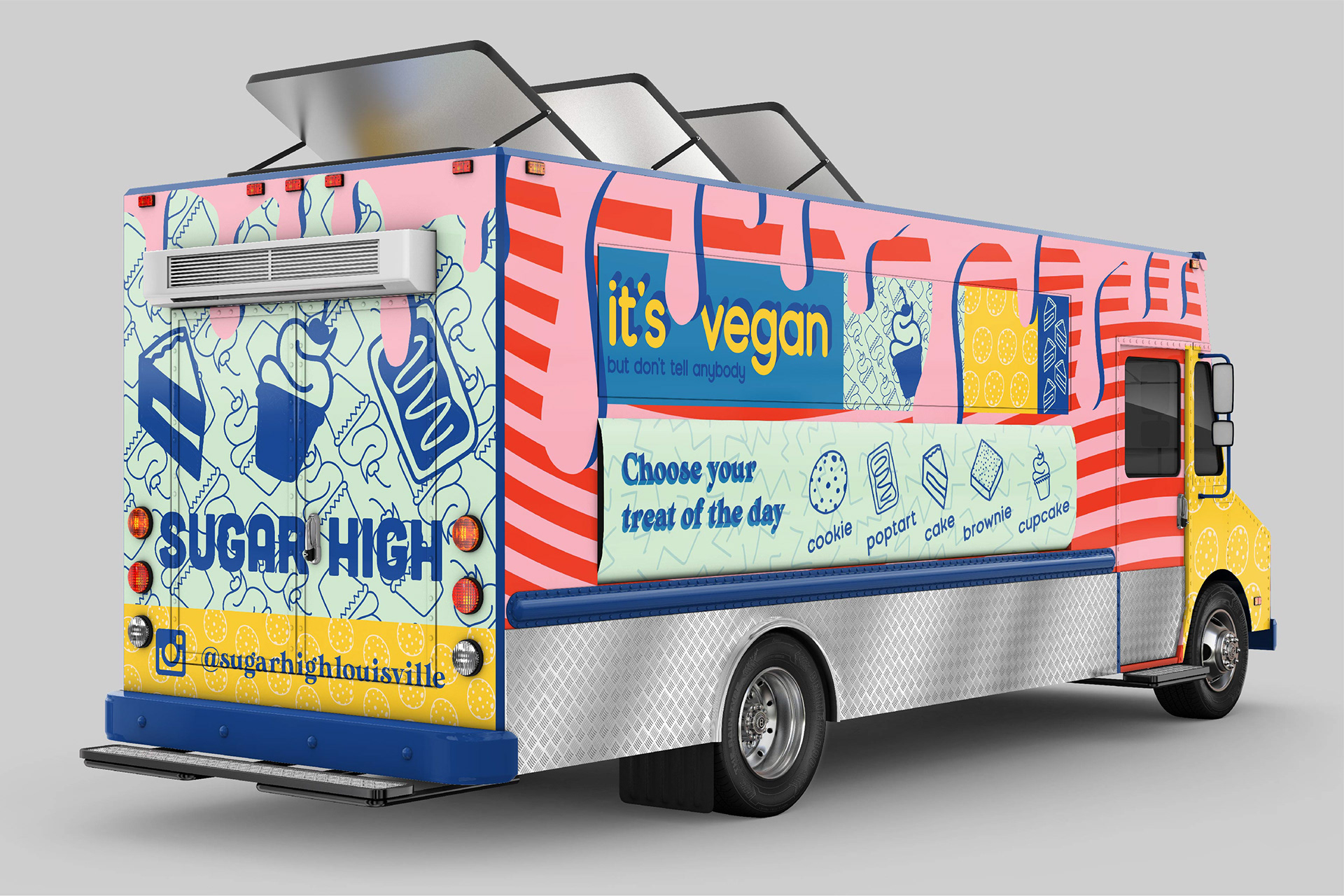 Wrapping fully around the truck, there is a multitude of patterns and colors collaged together haphazardly.

For Sugar High's identity, I created a logomark of a cupcake, with a swirl of the icing creating an "S" in a hand-drawn style.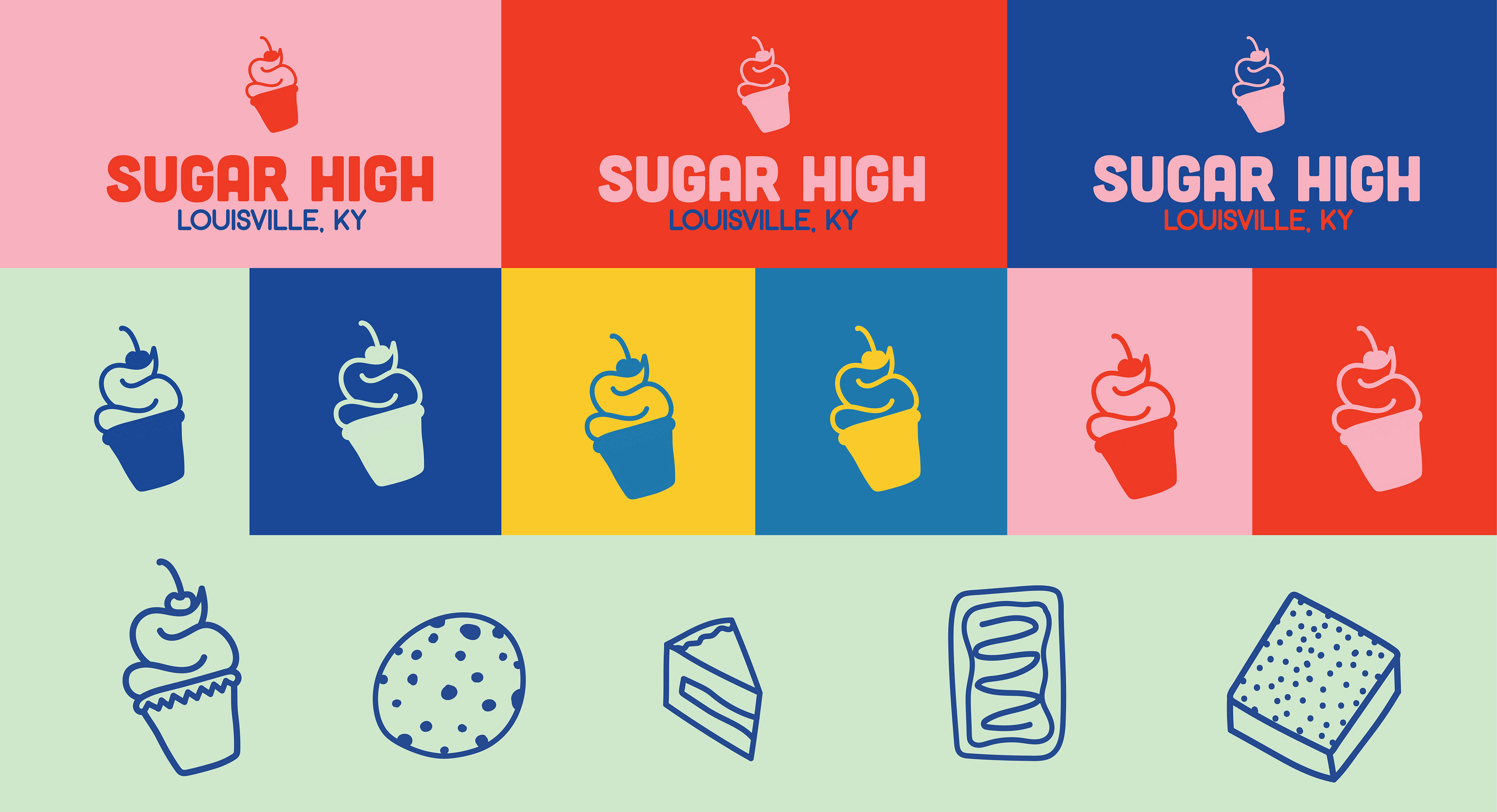 Using this style, I created iconography of all the items the food truck sells.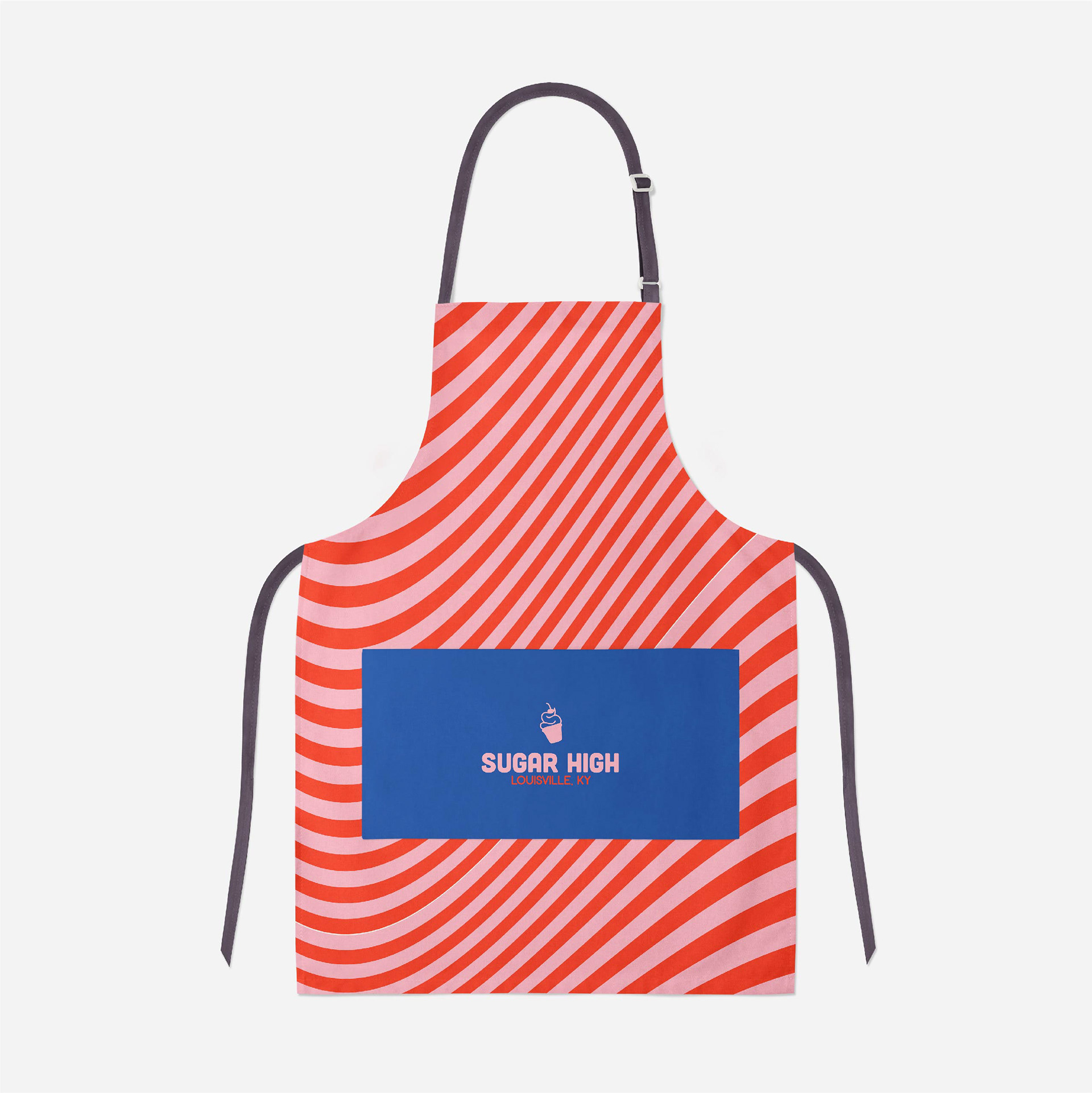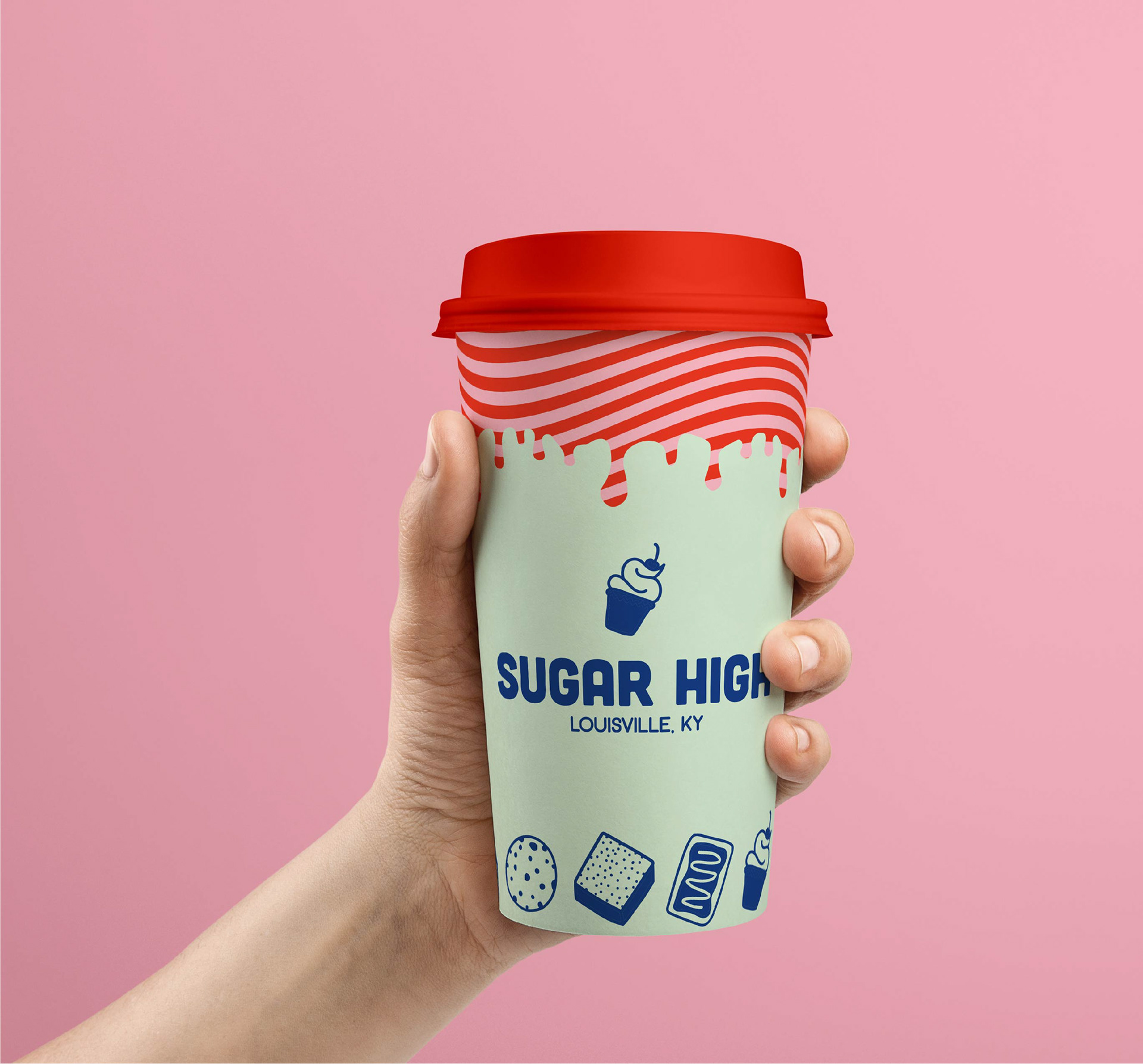 Each day, Sugar High releases what flavors of each item they are selling that day on their Instagram. For the menu, I decided to leave out ingredients and just list the 5 items that Sugar High sells on their food truck to prevent having to reprint a menus every day.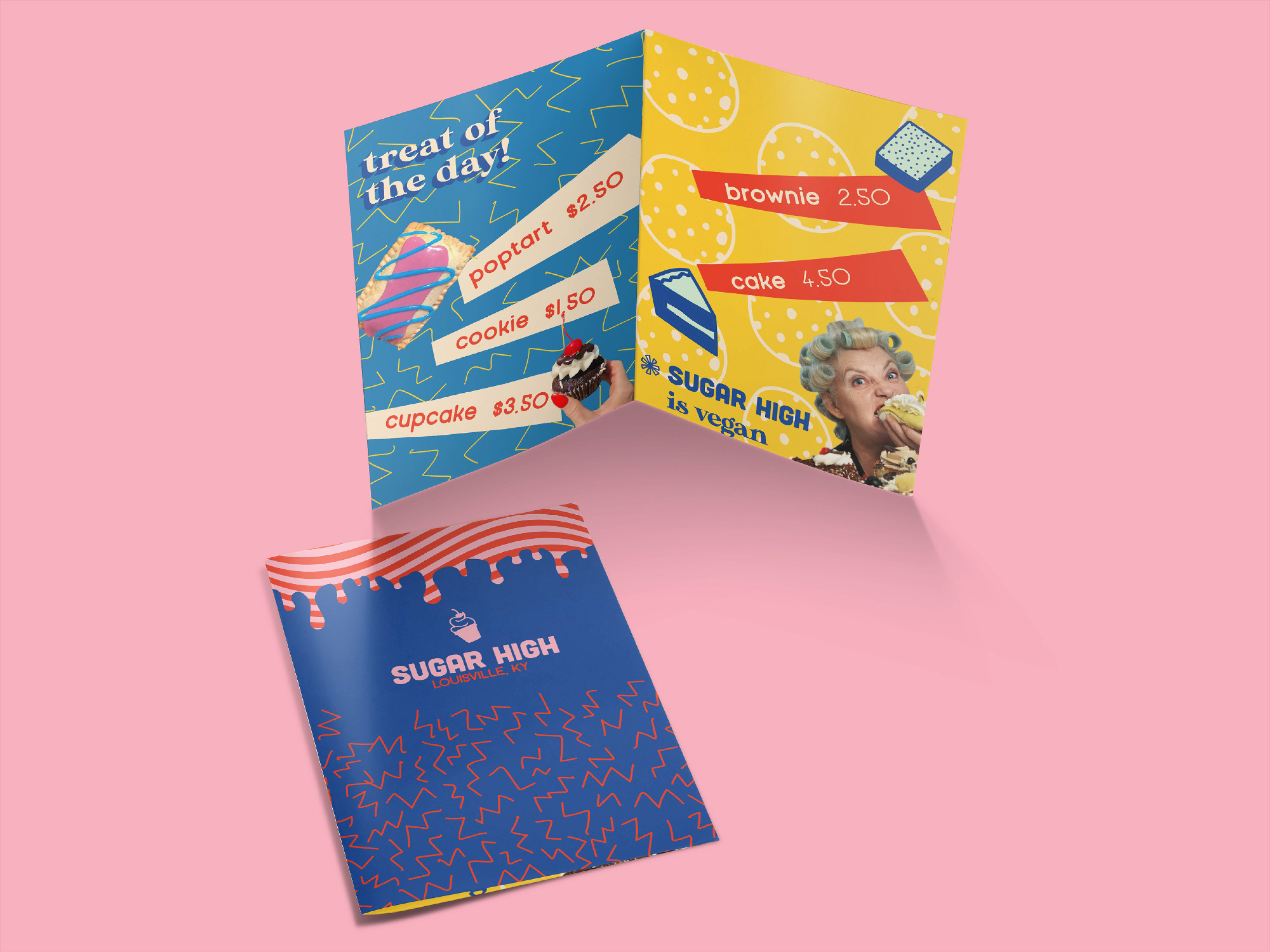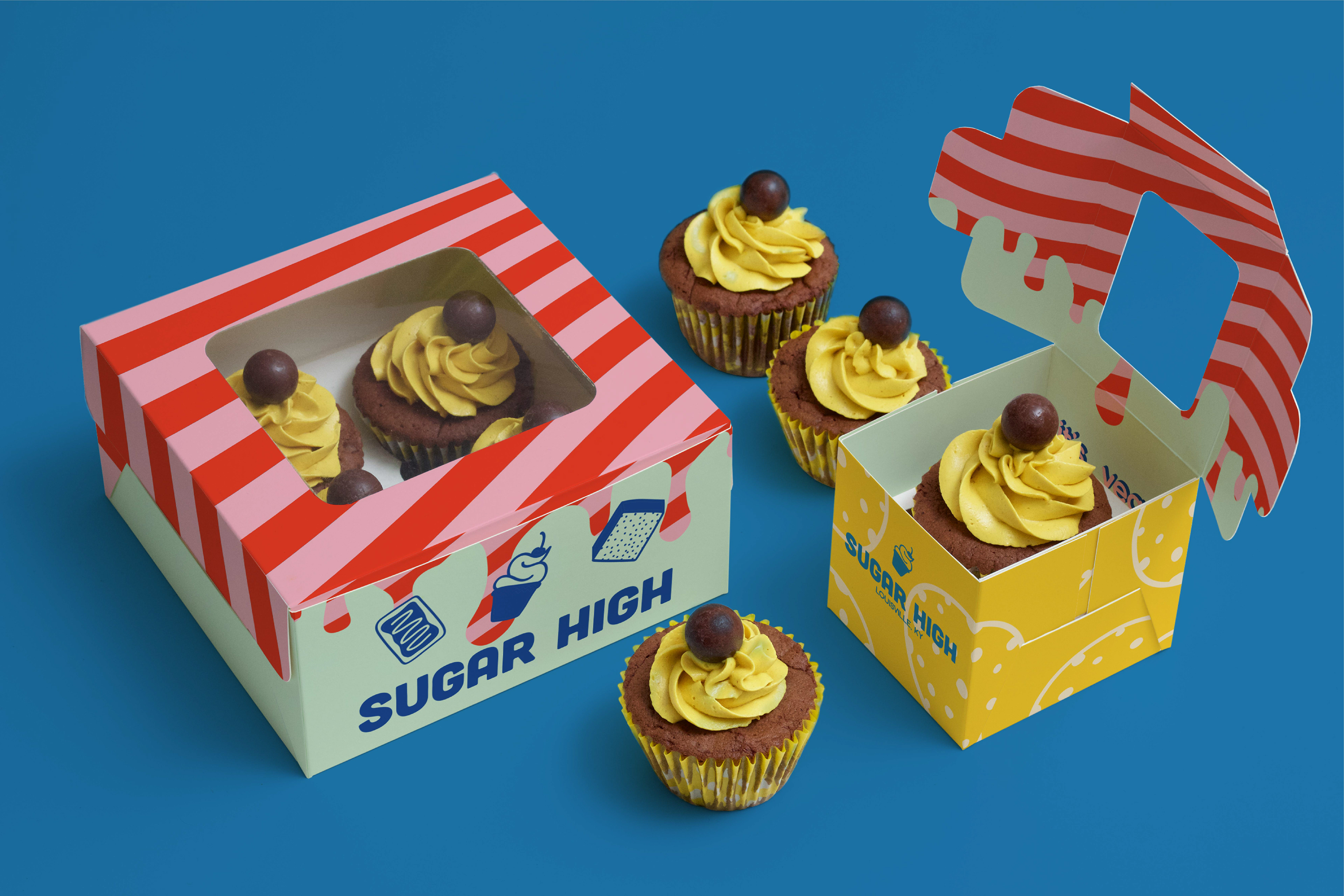 For the menu design, I created a collaged effect using images of their made-daily items. I made it a paper menu so that customers could take it with them and keep it with them at their offices.